Real Homes of Instagram Christmas Edition: Frankie from @homeatthemoat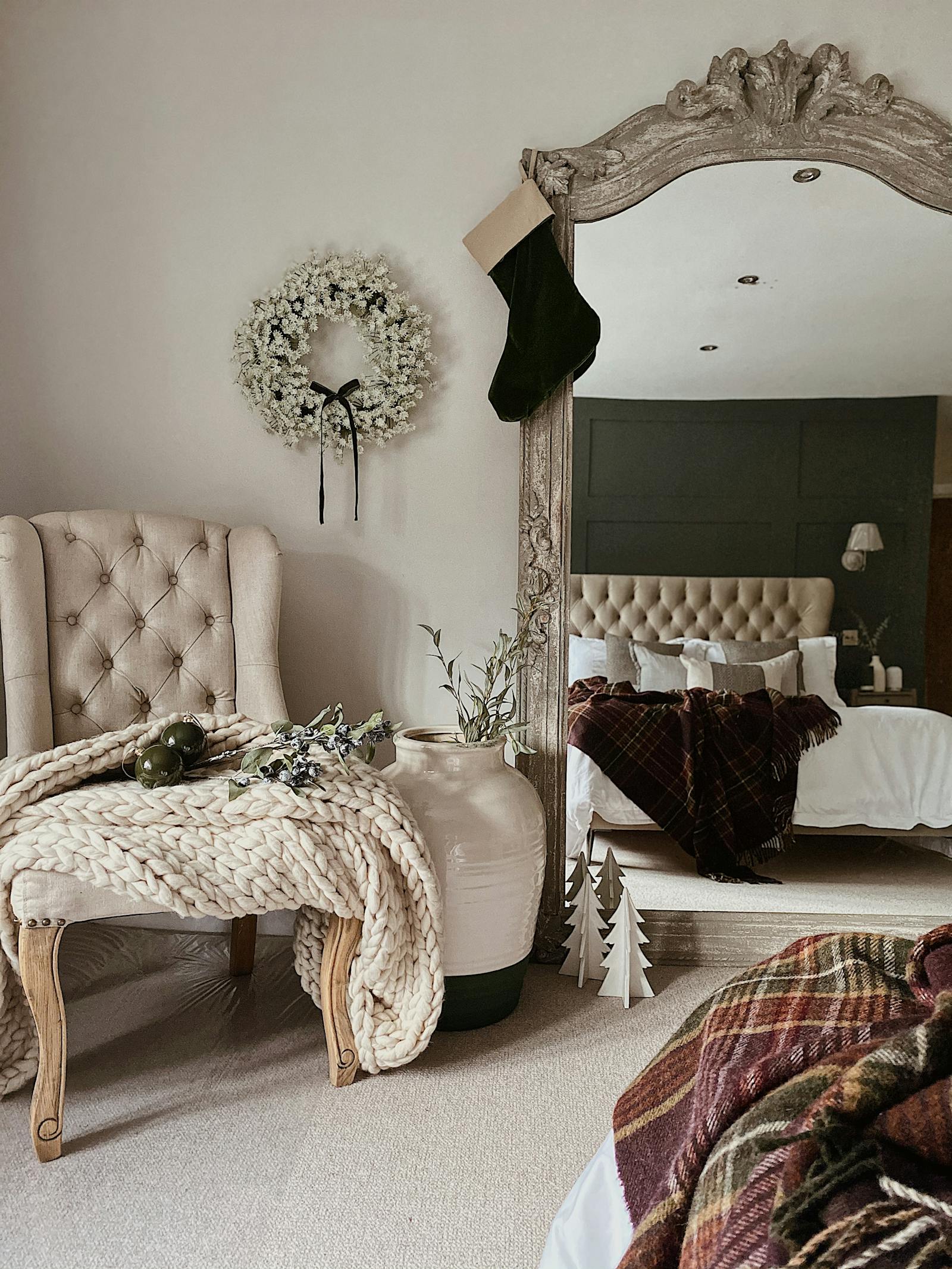 Frankie (@homeatthemoat) is 35 years old and lives in York with her husband Jack, and their three dogs; Bonny, Bear and Bodhi. They live in an 1800s farmhouse that they bought in 2018 – taking just seven months to fully renovate. Prior to receiving the keys, the property had been empty for three whole years, and was therefore in need of some serious love and attention.
"We love old properties and have a passion for renovating. This is our fifth property together! We are in a constant cycle of redecorating and refreshing spaces! It's a never-ending project!"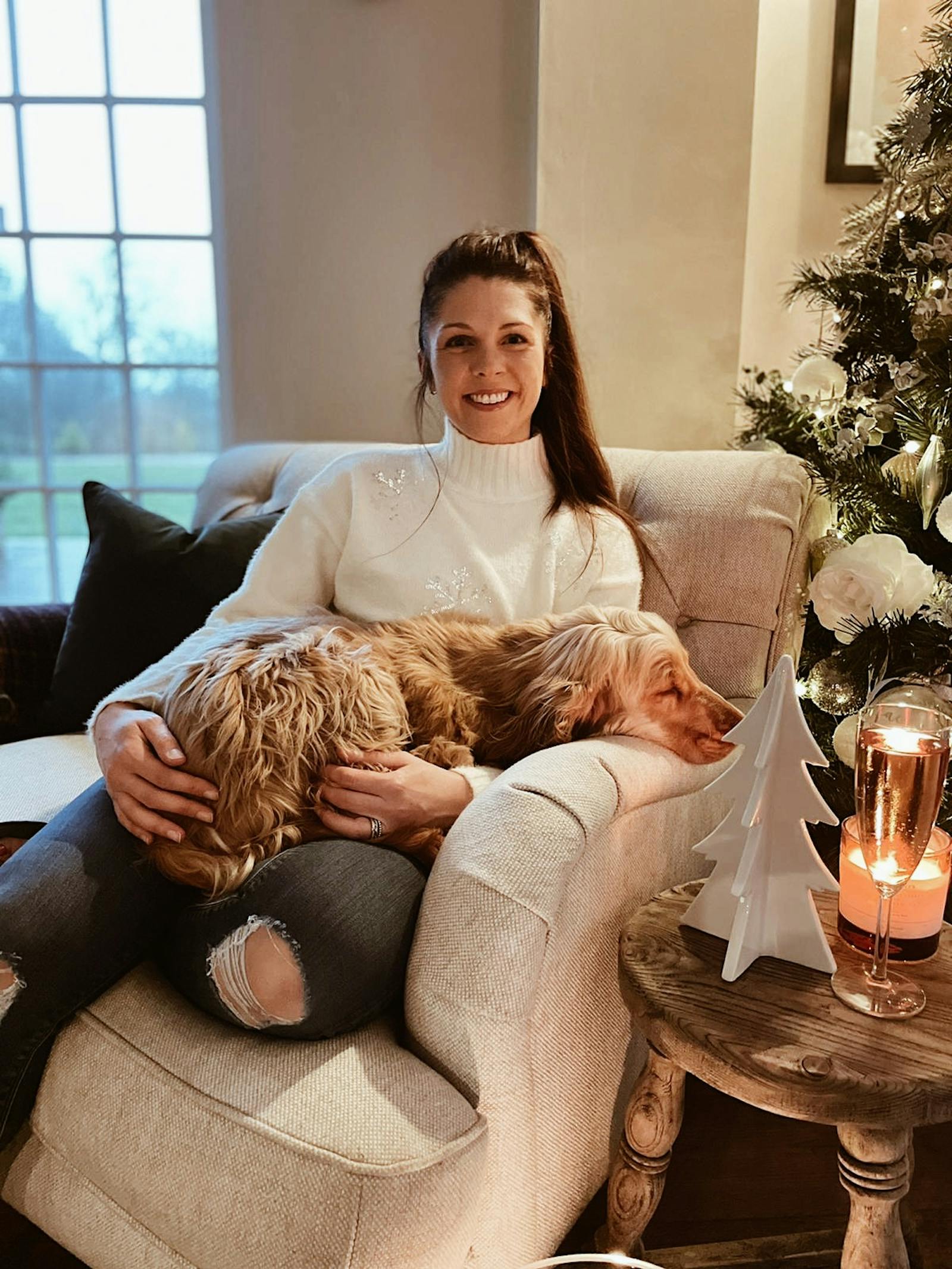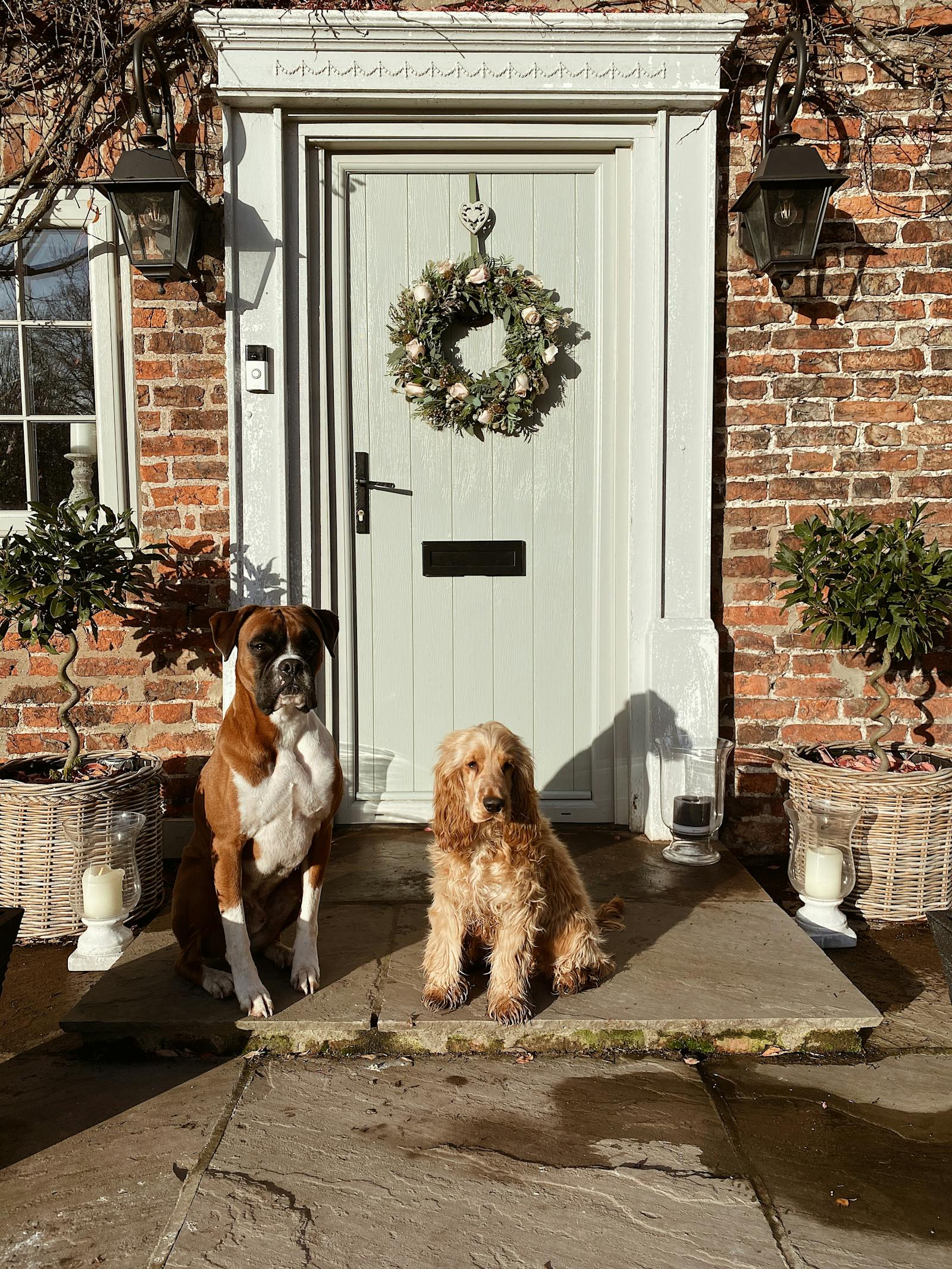 A beautifully painted front door, guarded by two beautiful dogs
Frankie has always favoured a classic, country style décor – as she loves the homely, understated feel it gives off. However, she admits Instagram has a large part to play in her ever-changing interior design preferences. Typically opting for a neutral colour palette, she surprised herself this year by going for a dark blue in their lounge and loves the bold change.
At Christmas, Frankie takes inspiration from her lovely mum and the memories from her childhood. Now that she is older, Frankie tells us that she looks back in amazement at how remarkable her mum was at bringing the most Christmassy of vibes to their household. From the decorating, to the cooking, to the gift wrap – she did it all!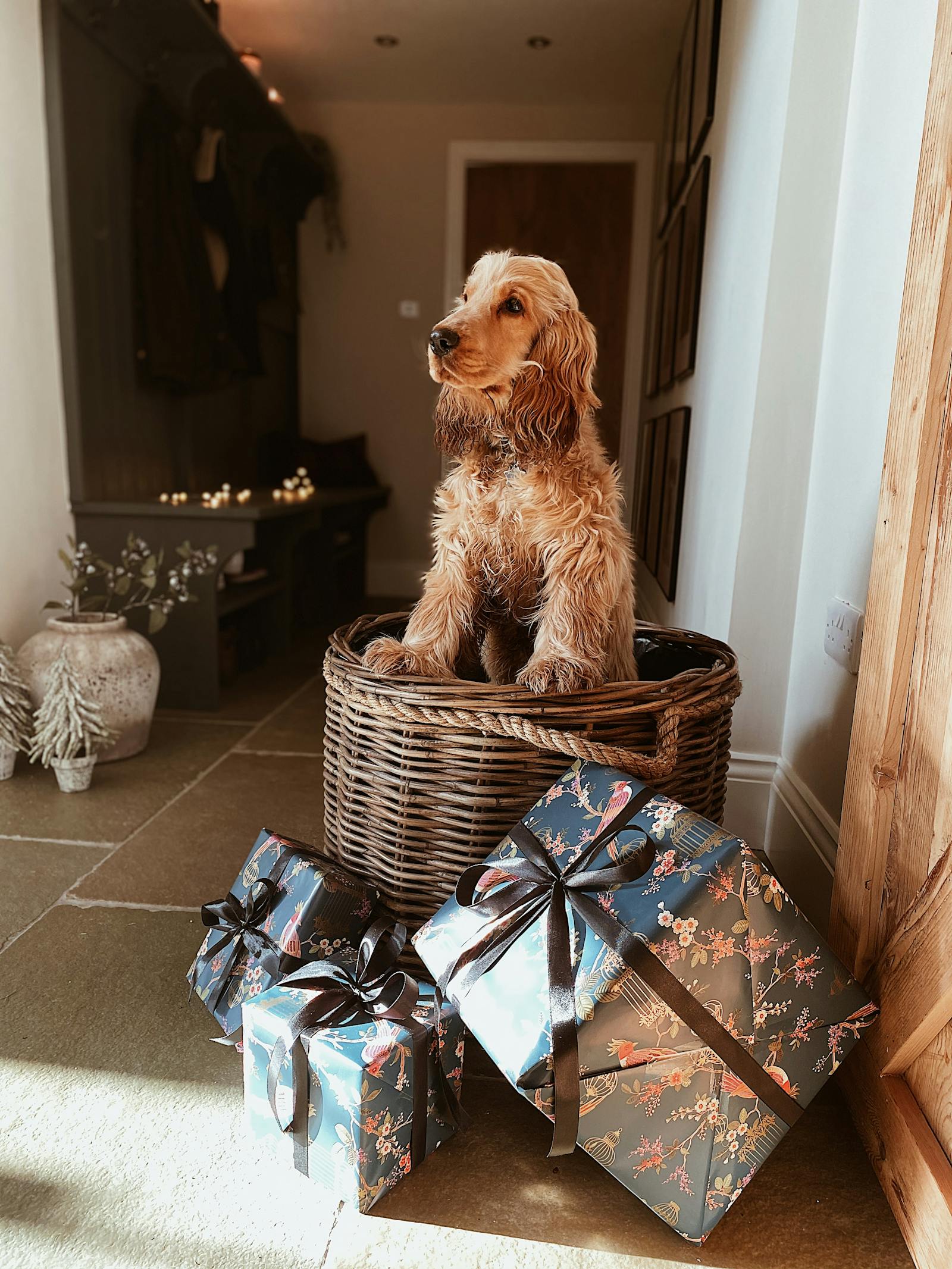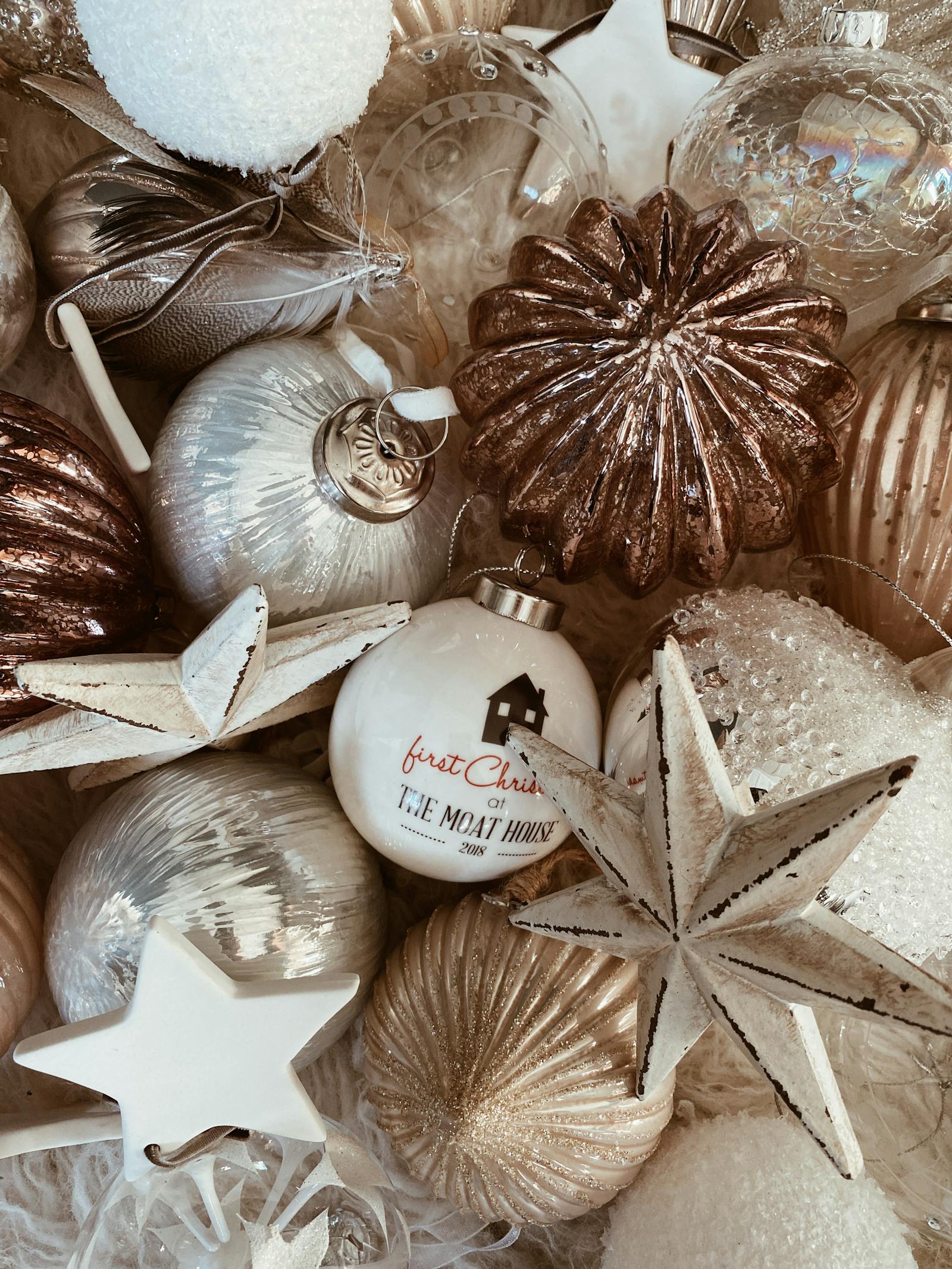 We asked Frankie to describe her home décor at Christmas time...
"Normally, I'm really drawn to pastel colours. I think they're timeless and so pretty! I'm usually quite a girly-girl, and I love that kind of vibe! This year though, I'm drawn to more earthy colours; and have used a lot of olive green and black. My gift wrap is always an exception, however – as I love to go for a big and bold prints!
I generally stick to a theme, although every year I treat myself to some new decorations. This year I had a go at dressing my dining table, which is something I've not really done before. As we're always at my parents' house for Christmas dinner, there's never been an opportunity to host; but how can you not be inspired to give it a go, when there's people such as Alice Grace and Vivienne Cutler, on Instagram.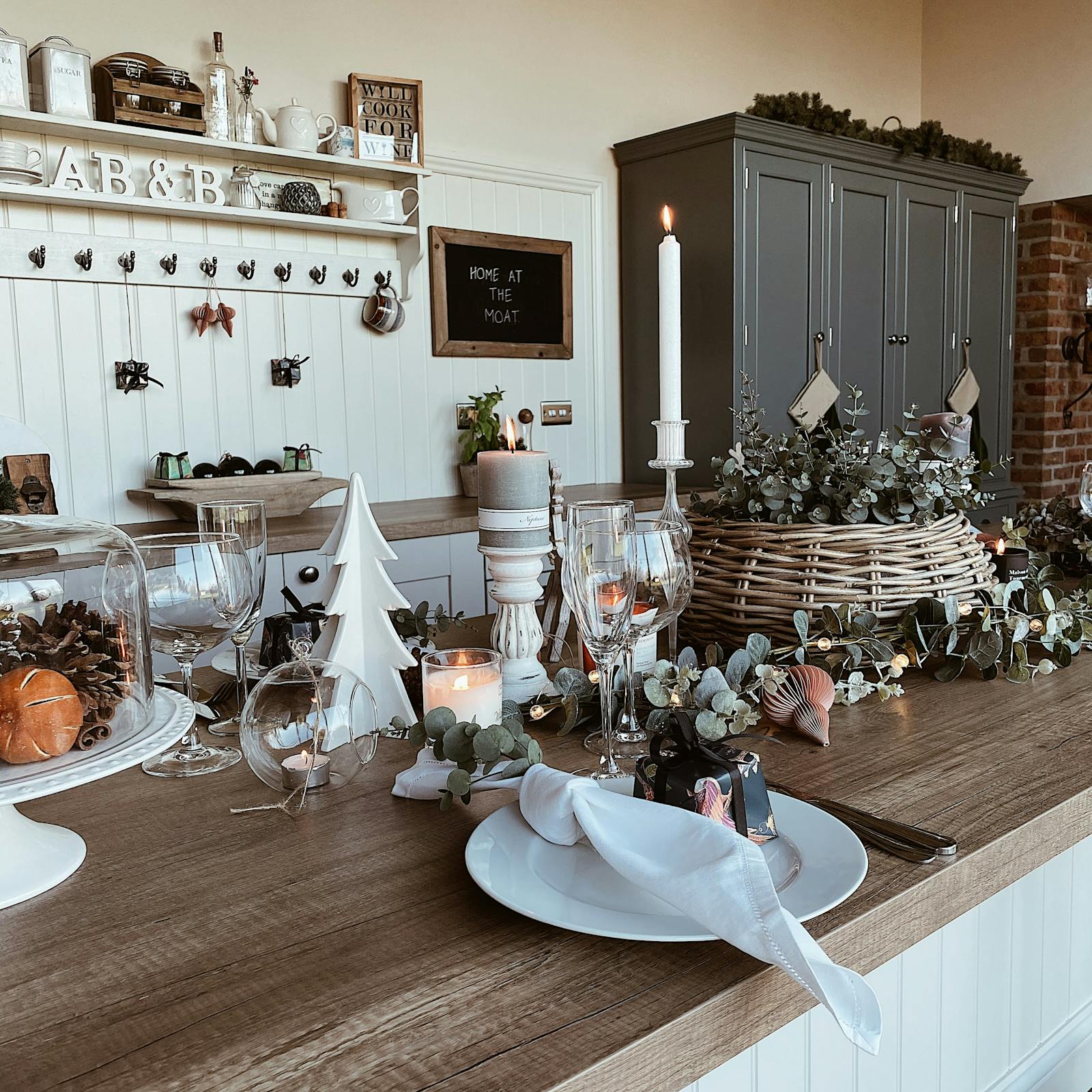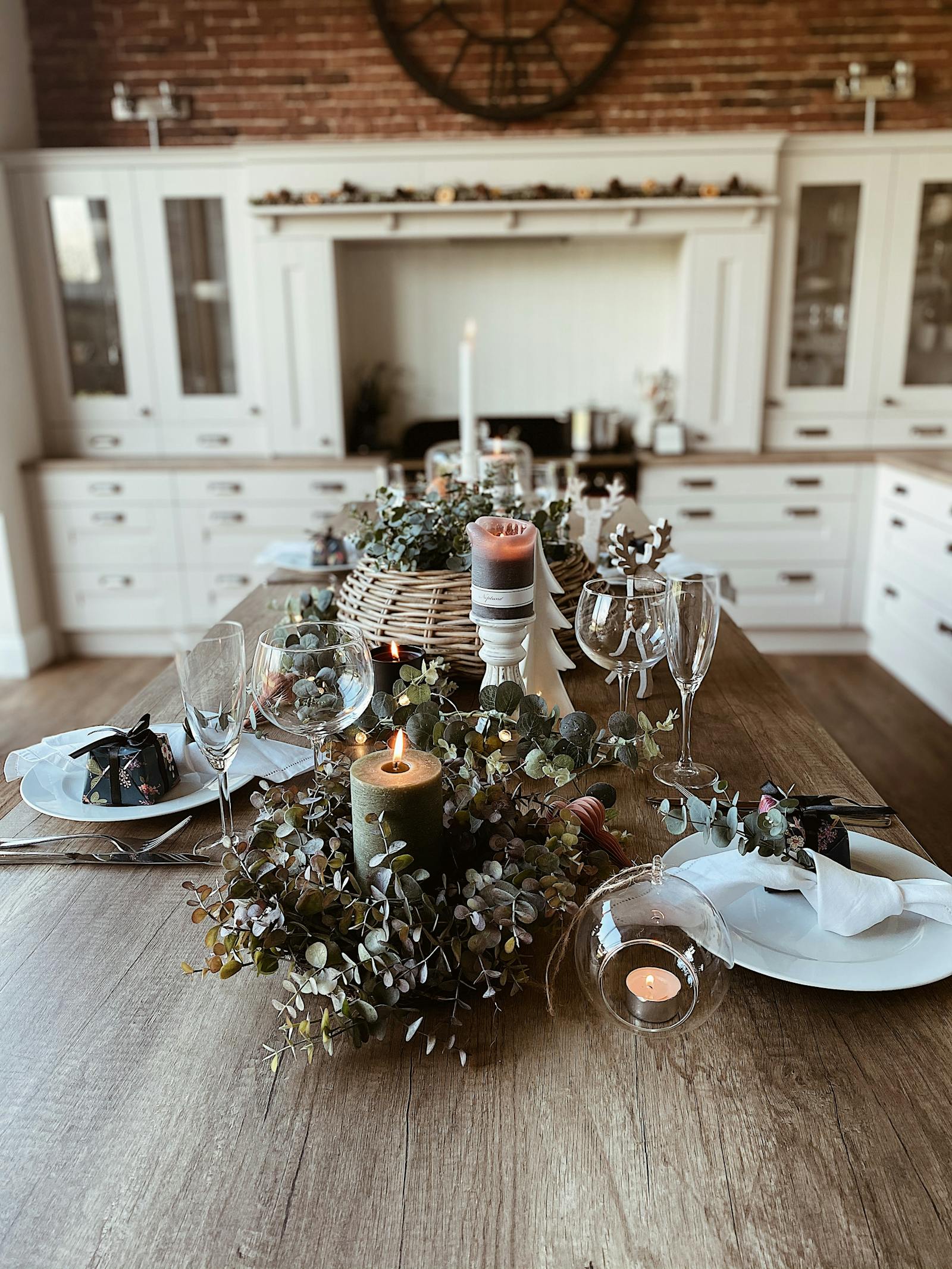 I only tend to decorate small sections of the house. I mainly focus on the kitchen, lounge, utility and hallway. This year I've also added some festive touches to our bedroom, too! The most fun I had this year, was doing my stair garland! Again, it's pretty understated but it took me hours to do!"
When dreaming of a picture-perfect Christmas, Frankie has always had a desire to walk in the footsteps of Kirsty Allsop – sitting at home crafting and baking until her heart is content; however, the reality is unfortunately far from this…
"I'm highly unorganised, and normally still gift wrapping at midnight on Christmas Eve! I bought some little paper bags after seeing a DIY star hack on Instagram. I was so inspired, as they looked amazing… but have I done it, nope!". Maybe next year, Frankie!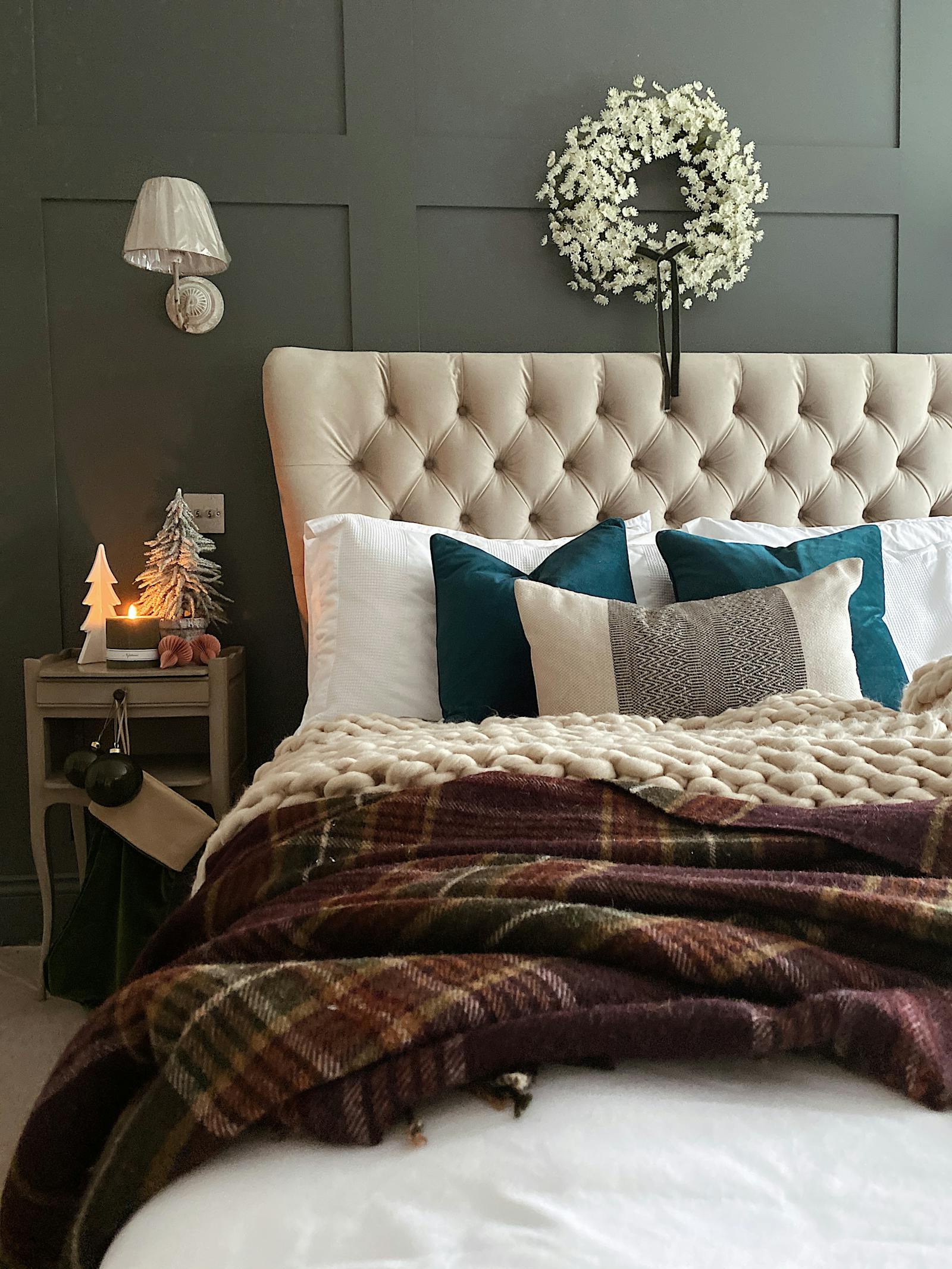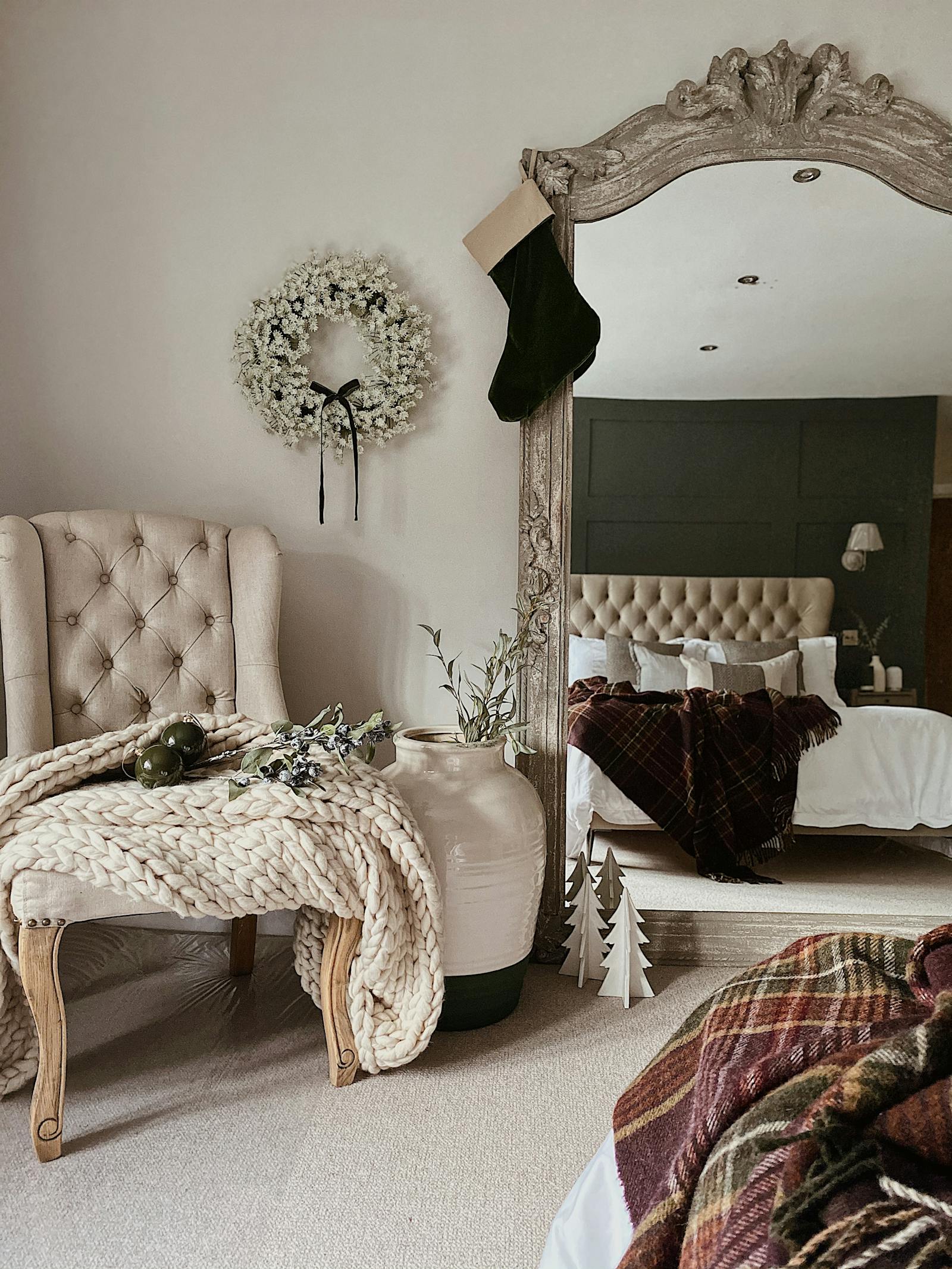 Frankie's favourite Christmas traditions
We used to love going out for a Christmas morning run with our beloved dog, Albert. Now we have 3 dogs, it's a little trickier! These days, we just go for a nice walk before heading out to see family
Once we've done the rounds, we go to my parents' house for Christmas dinner. Now my sister and I are older, we open our presents after lunch. When we were younger, we were up with the sparrows to see if 'he had been'. The mince pie was always half eaten and the sherry half drunk. That is my favourite Christmas memory looking back
After we have finished lunch and opened presents, we would usually drive to our friend's house for the rest of the evening. Unfortunately, we won't be able to do that this year; but we would normally arrive there around 10-11pm and have another meal – most likely curry or lasagne!