Real Homes of Instagram Christmas edition: David from @apollo_at_home
David (@apollo_at_home) is 35 years old, and lives with his partner in an ultra-modern apartment located in Manchester. They moved in in February, just a few weeks before the first lockdown – so they were lucky enough to get settled and bunker down for this past rollercoaster year.
Dark and moody, is how David describes his interior style. His favourite colour is black, but he tries to use it sparingly around his home; creating focal points rather than covering every possible wall in it.
"The living room is my favourite part of the apartment, as it's all open plan with our kitchen and diner. Having the big L shape sofa manages to make the space cosy, despite it being the biggest room in our home. We've been creating a gallery wall in this space too, but this is still a work-in-progress!"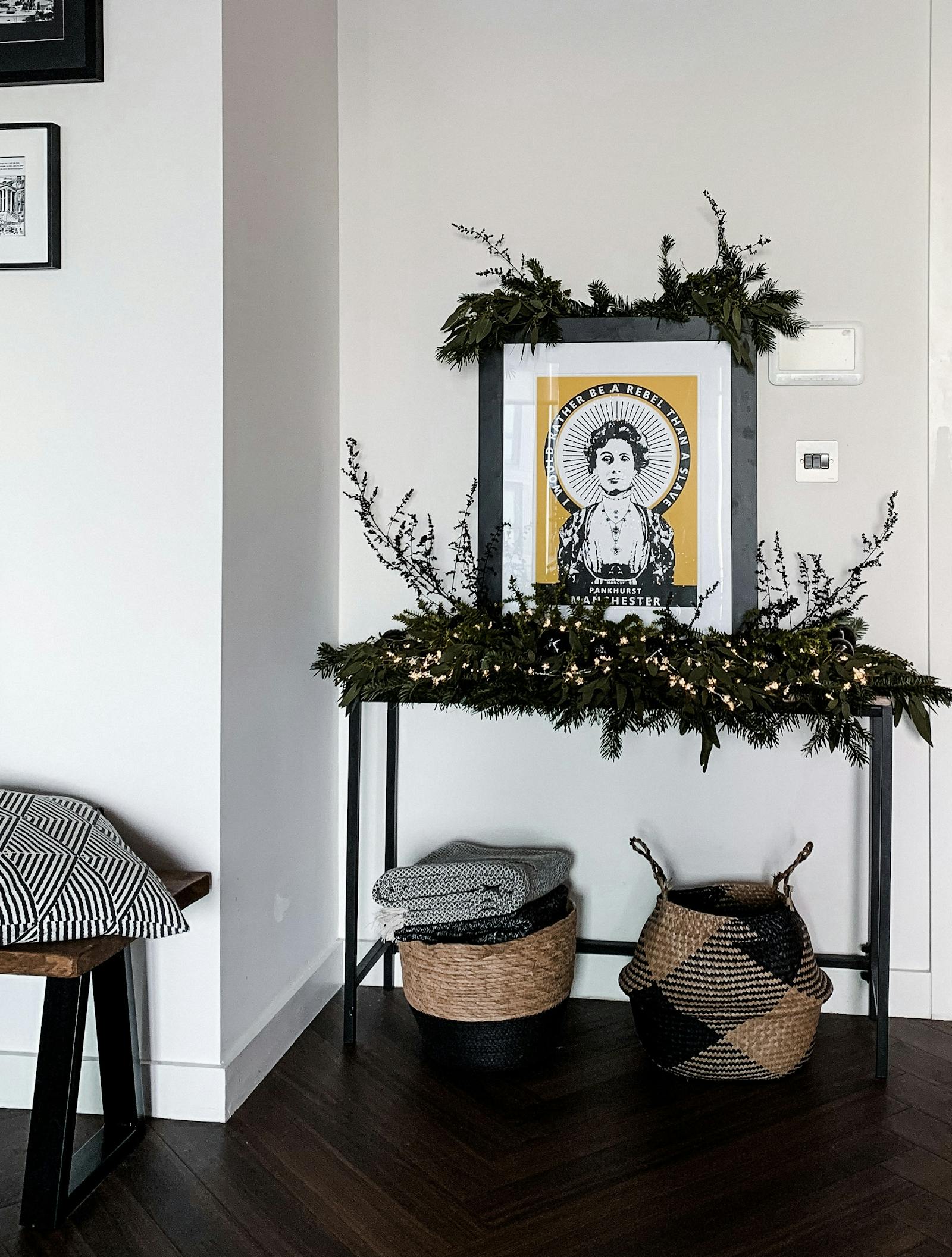 At Christmas, David gets his inspiration from Pinterest and Instagram. He tells us that Pinterest is actually his most used app on the run up to the big day! We asked David to describe his home décor at Christmas time…
"I like simple but dramatic. Silver and white are my regular colour staples; but I've been adding a lot of glass, and most recently some subtle black baubles.
I like to create a simple palette, but with big, stand out focal points. Giant baubles, large black stars and dried grasses are just some of the styling items I've used, for example.
I tend to stick to the same theme, but it definitely evolves over the years – slowly building up my décor and bauble collection. Adding fresh foliage displays each Christmas, allows me to still be creative and freshen it up, whilst re-using the same decorations.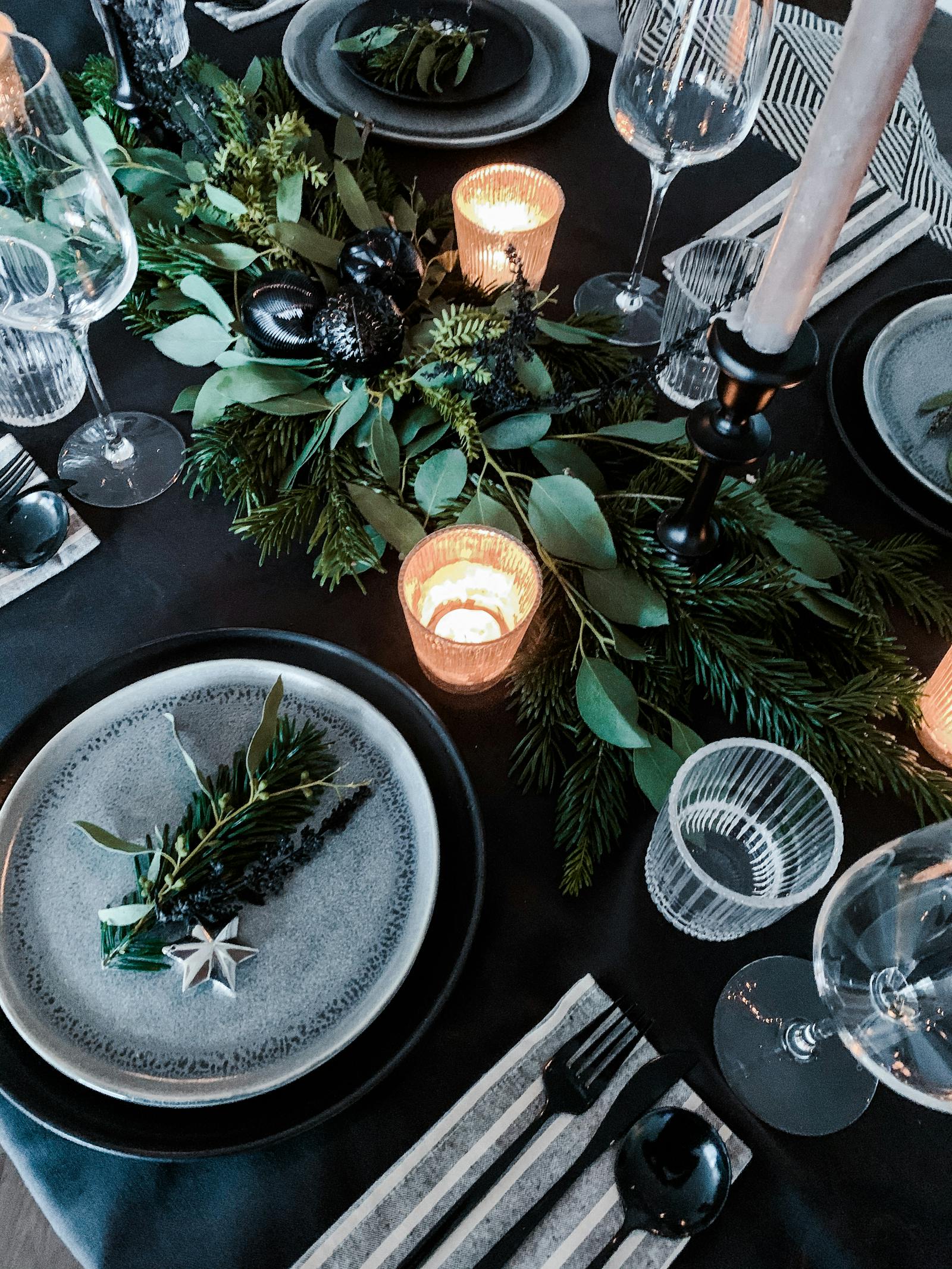 Outside of the tree, I try to decorate ANYWHERE I can. Mainly by adding some foliage to create an interesting space or focal point. Lamps, side tables, centre pieces; I just love creating something out of nothing, with bits of Christmas decorations, lights and foraged leaves and branches."
He loves investing in fresh foliage each year to build his table centre pieces, ready for the perfect Christmas Day table scape. He has also been eager to create his own food hampers to give to loved ones as Christmas gifts – but usually, time has never been on his side. However, with the lockdown allowing for more time at home, David managed to pull it off this year and is over the moon with his boxes of homemade sweet and savoury goodies.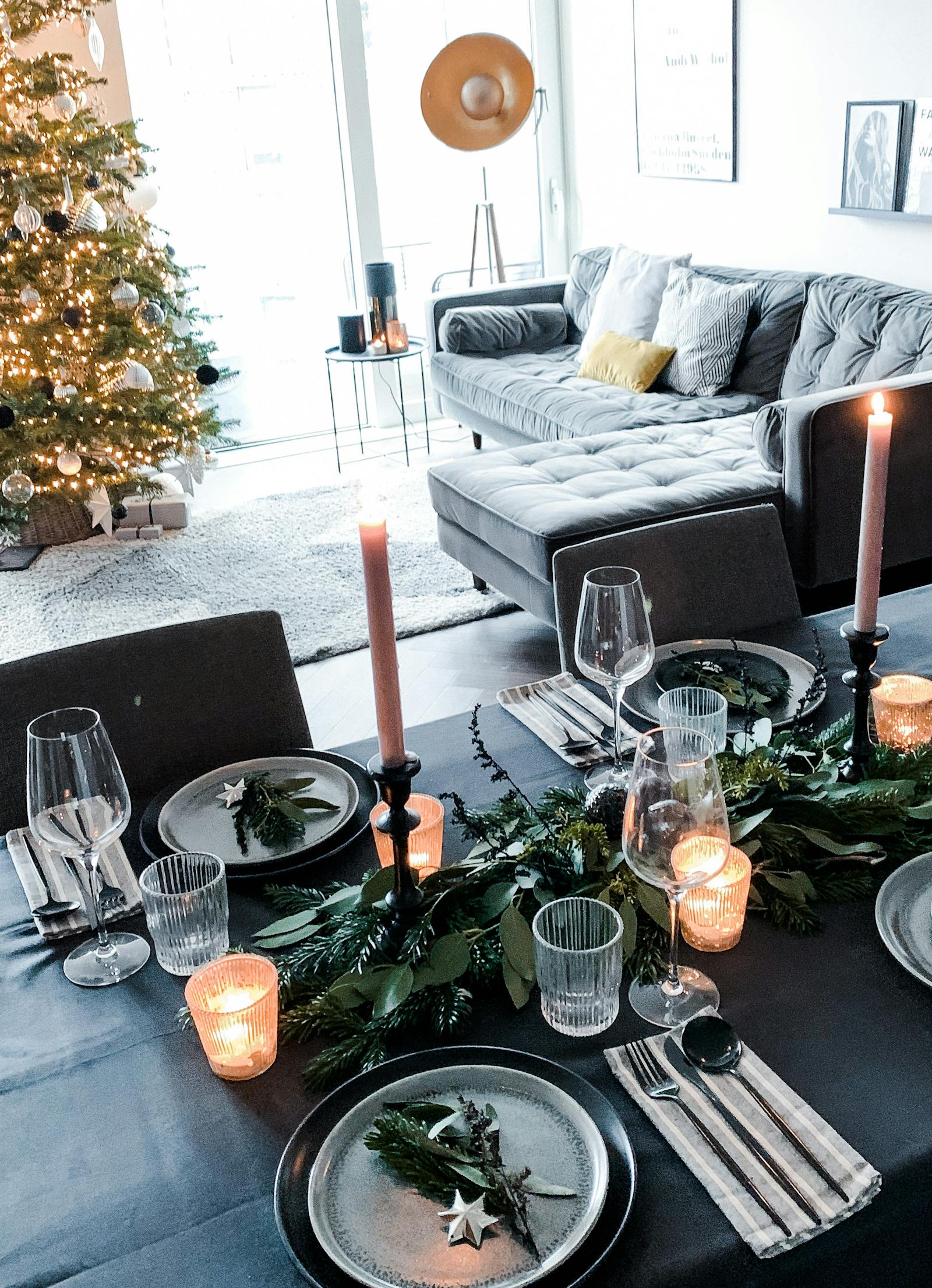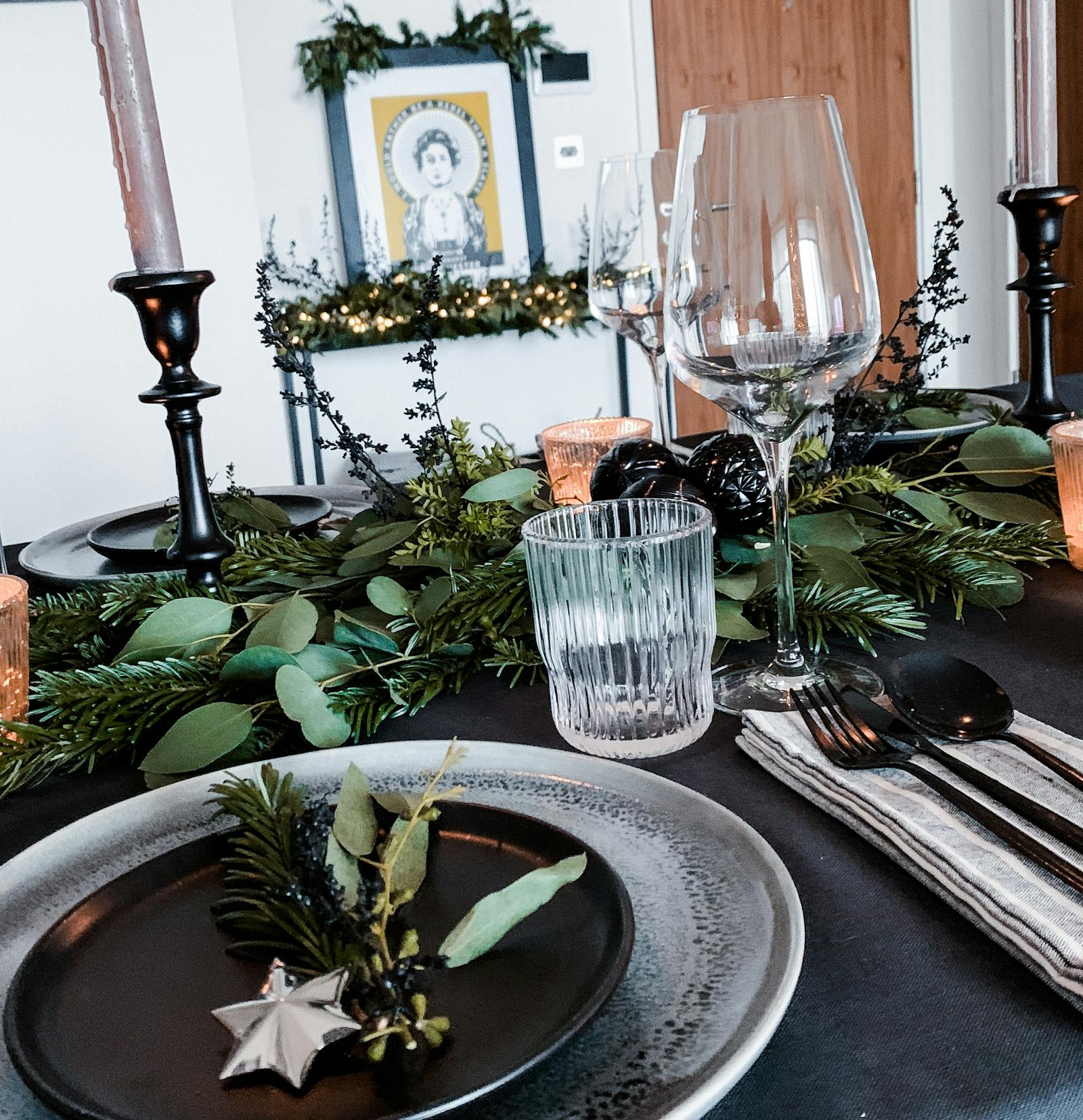 David's favourite Christmas traditions
Food and drink are the most important things for me at Christmas. Not only trying out new recipes and festive bakes, but also getting to share it with our nearest and dearest - gathered round a table with our favourite tipples and a few sharing nibbles
One new tradition I've adopted is hosting an annual 'Christmas Market' party at home. Rather than braving the crowds and cold weather, I make all the things you'd expect to eat and drink, including mulled wine, waffles, bratwurst etc., and it's always a big hit with friends & family!
Finally, we asked David to choose a colour from the Lick paint collection that most represents his style at Christmas…
I have to stick to my monochrome roots, as I find the combination of warm white and black so comforting and cosy; especially when you add in the Christmas tree and splash of festive green. Therefore, I would choose White 03 and Black 02. It really is a beautiful combination!