Real Homes of Instagram Christmas Edition: Robert from @beaubertie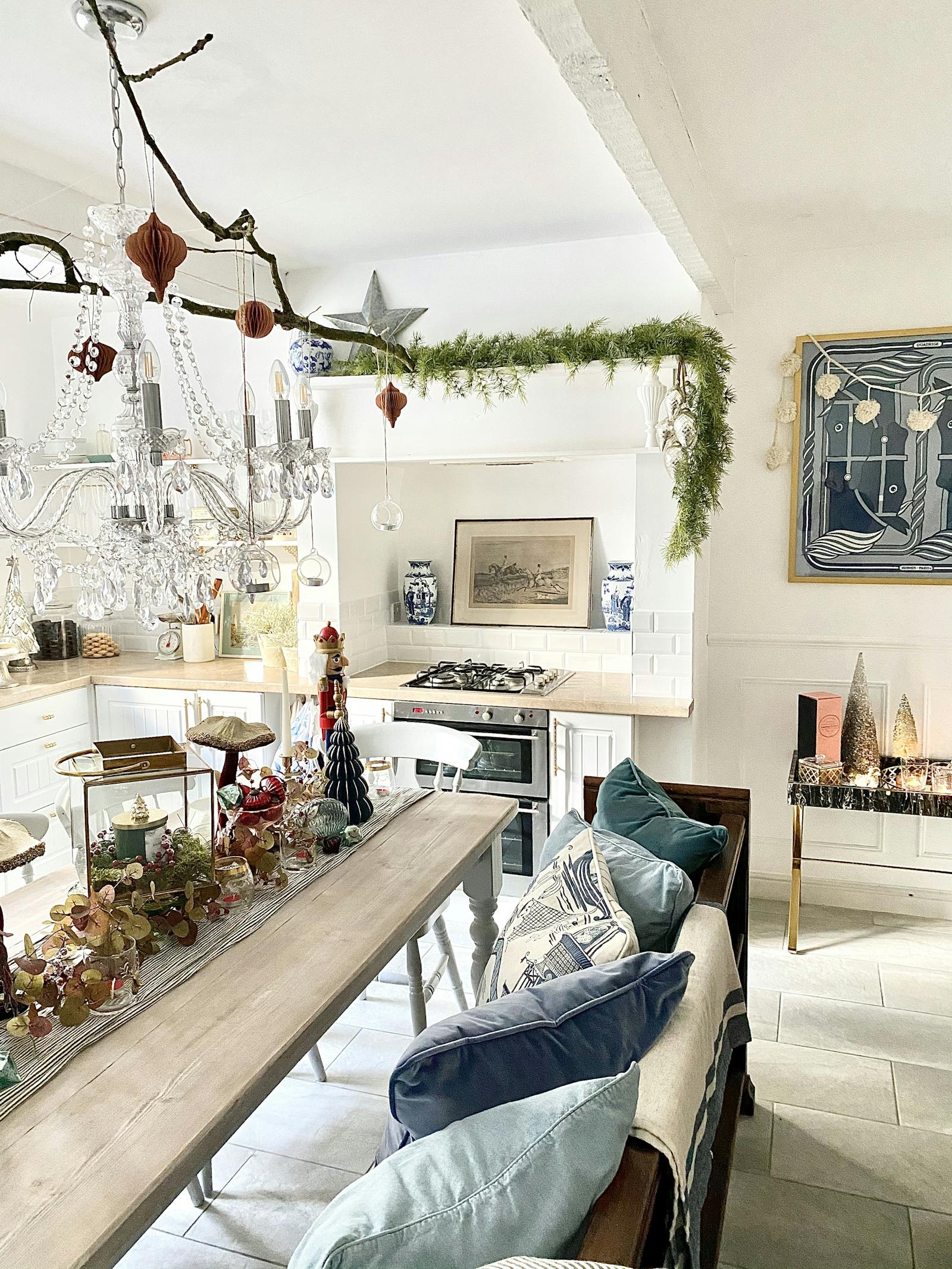 'Real Homes of Instagram' is our weekly sneak peek into the homes of some of our favourite decorators from Lick's community and beyond.
Next up in the series, we introduce you to Robert (@beaubertie). He is 33 years old and lives with his partner Jonathan and their three Chihuahua's; Ralph, Tommy and Coco. Their Bolton home is a traditional Victorian cottage, where they have lived for almost two years now.
He describes their home as a fusion of classic and contemporary; mixing together both European and American styles. Although their main bedroom is one of Robert's favourite spaces in the house, the kitchen takes the lead after a recent makeover…
"The kitchen is the heart of the home, and where most of our memories are made. Lots of socialising takes place here; with a 7ft dining table, and plenty of space to wine and dine with friends."
When it comes to decorating their home for Christmas, Robert turns to social media and Pinterest for inspiration and decorating ideas. He particularly loves to browse American home Instagram accounts, as he loves how 'over the top' and extra they are during the holidays… "Nowhere does it like the States", he says. We asked Robert to describe his home décor at Christmas time...
"I tend to go for a traditional, country glam style at Christmas; using silver, mercury glass, ivory and white. I prefer individually bought glass baubles - the heavier the better. I have a bit of a habit of buying glass for our Christmas trees.
Décor in the main living space tends to stay the same – but becomes busier each year as I add to my collection of ornaments and accessories. However, I do like to change the kitchen/ diner decor each year; and love to create unique tablescapes when we're hosting. This year, I went with classic red, navy and gold; featuring velvet toadstools and traditional nutcrackers.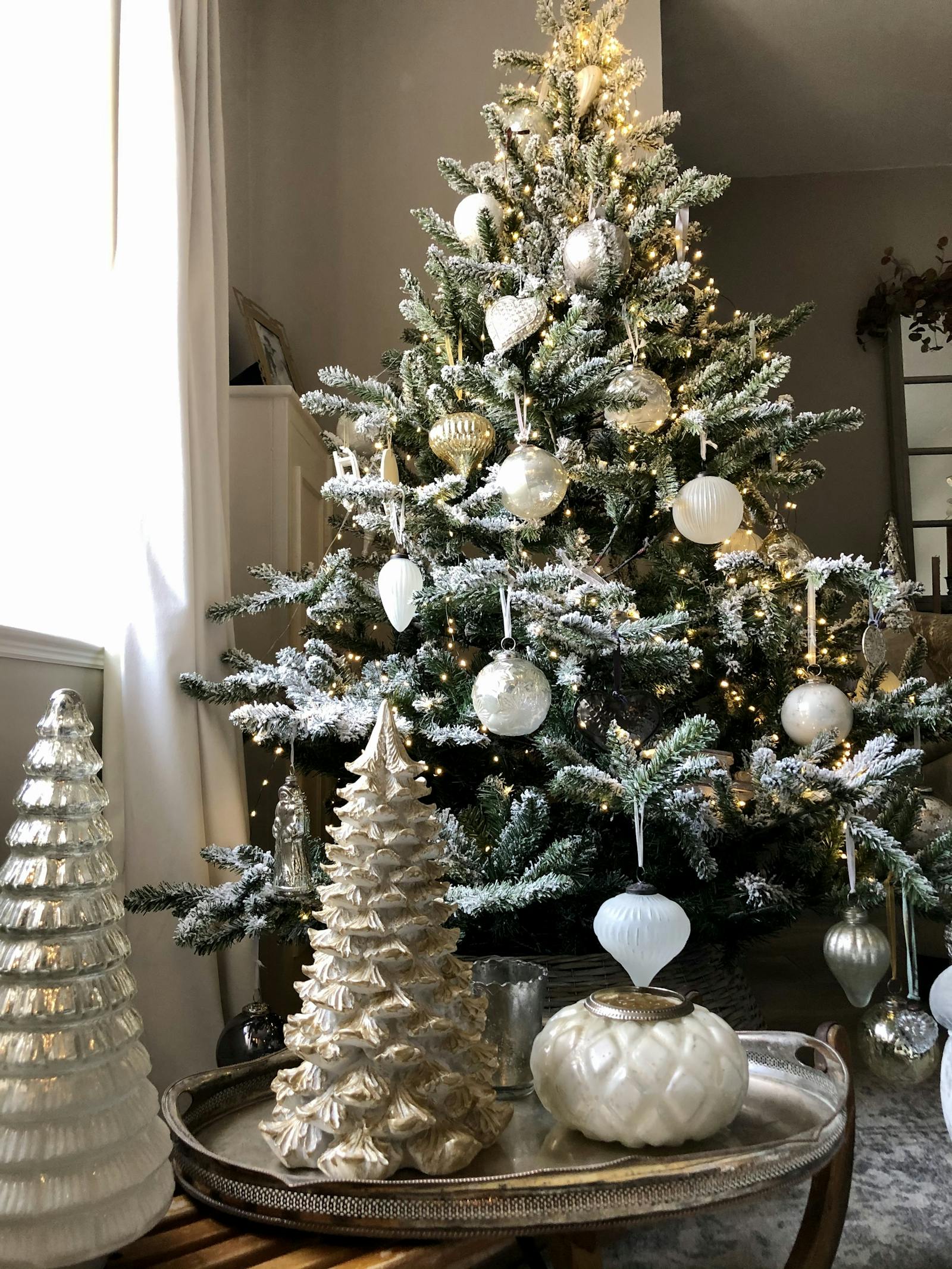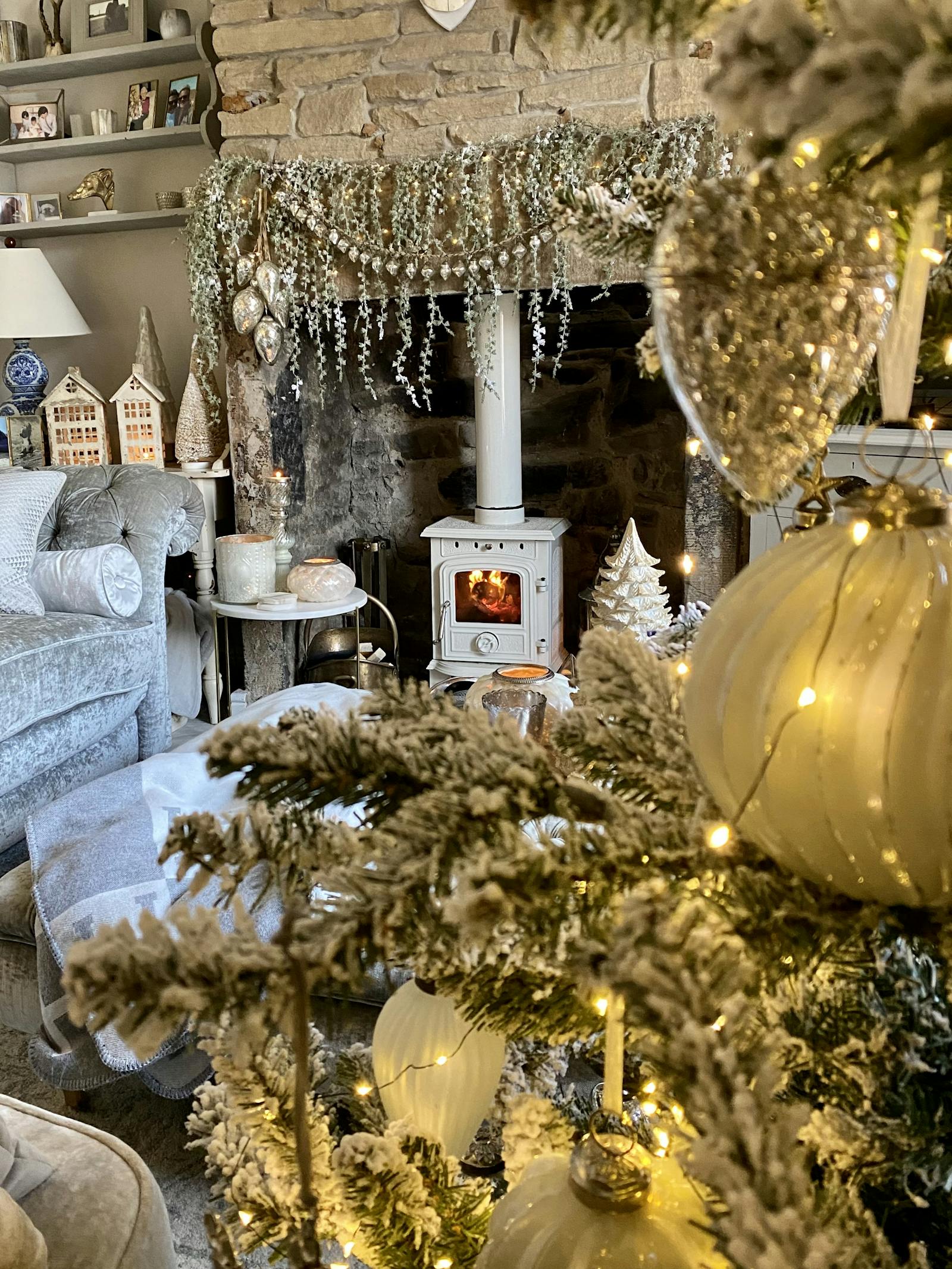 In the lounge, I like to decorate the fireplace, alcoves and sideboards. Then in the kitchen/diner, we dress the table, piano top and bar area. I'm experimenting with accessorising the bedrooms this year, too. Garlands, garlands, garlands!
"Garlands, garlands, garlands!"
As well as purchasing new items to add to his Christmas collection each year, Robert also enjoys Christmas crafting. This year, he's made some beautiful, watercolour gift tags made from air-drying clay. He also likes to make an annual wreath for his front door, using foliage and supplies from his local florists.
Christmas is, without a doubt, my favourite time of the year. We love to make new memories, host dinner parties and gatherings for our loved ones; and gift presents to our friends and family.
"Christmas is, without a doubt, my favourite time of the year."
Robert's favourite Christmas traditions
Writing a fun-filled Christmas quiz to send to my family
My mum buying me a Yankee Candle advent calendar every year since 2010. Each evening, we light the candle and it fills our home with different festive scents
Festivities begin early each year, usually with a late November gathering where I host my twin cousins for Christmas food and merriment
Watching Christmas movies – 'The Holiday' is my favourite!
A new tradition I began last year, is an "Interiors Advent Countdown". This takes place via my Instagram page, by sharing a different account each day, and spreading some festive love!
Finally, we asked Robert to choose a colour from the Lick paint range that most represents his style at Christmas…
"White 02, of course. It's the perfect backdrop, a blank canvas and complimentary to the antique and mercury glass featured in this year's Christmas decor. Classic, clean and super chic."