Real homes of Instagram: Ash from @insidesixtythree
Ash (@insidesixtythree) is 25 years old and lives in Derbyshire with his partner, Tom. He works for a design consultancy, specifically as a product designer, for clients across the globe with 'fast moving consumer goods'.
He adores all things interiors, and spends his spare time on home improvements, DIY projects and styling their two-year-old new build property.
"We are currently happy where we are; however, in the future we would love to buy somewhere with a bit more character, that needs a bit of TLC. The idea of exposed beams is high up on the list of desirables... a barn conversion would be the dream, but not sure how realistic that is!"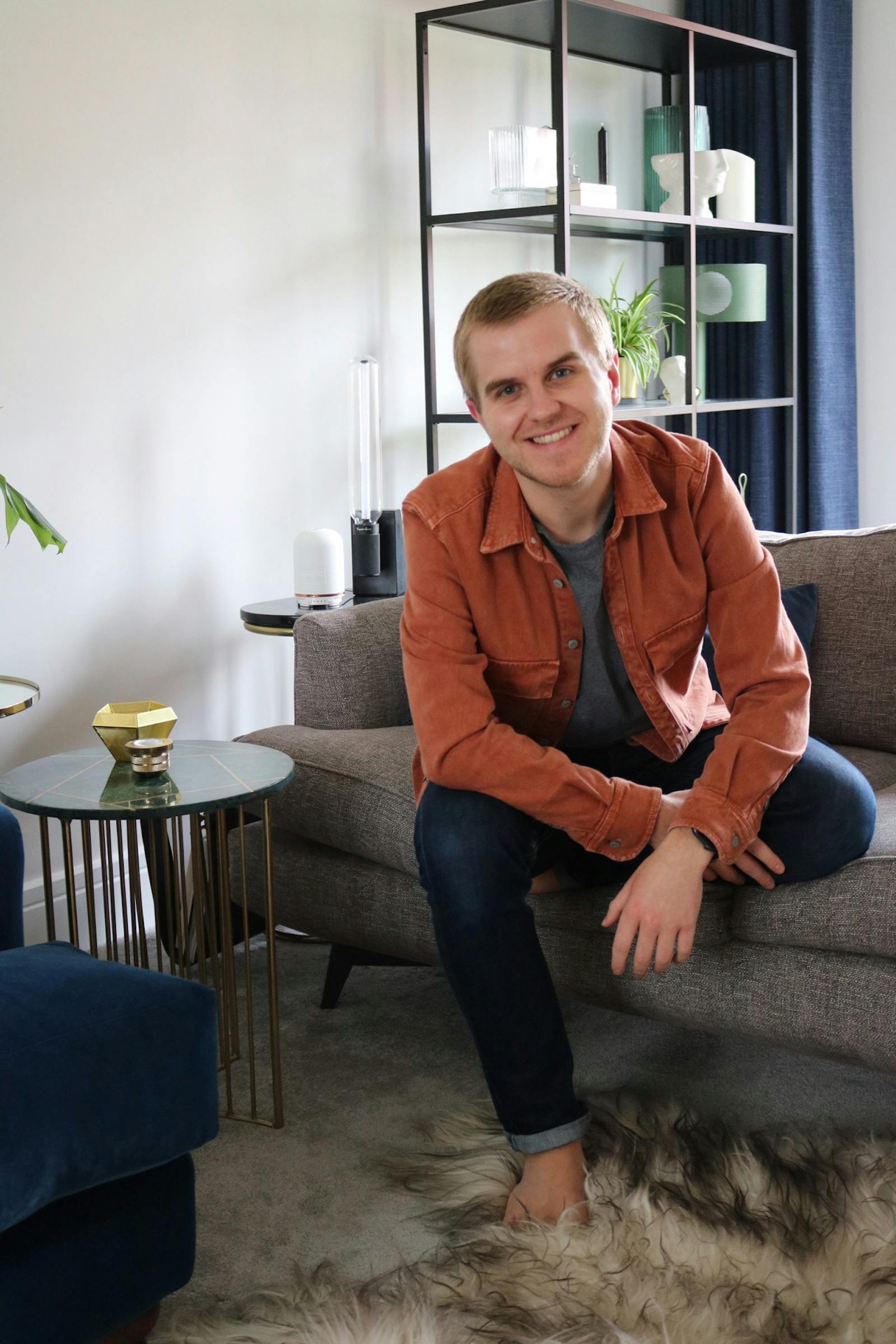 Ash describes his interior style as 'Scandustrial'; an even combination of Scandinavian and industrial designs. He has a passion for natural materials, the use of different textures and an overall minimal look. He particularly loves the brand 'Buster & Punch', who are renowned for their industrialised, edgy designs. A warm, cosy and practical home is equally important to him; providing a relaxing space for them both to switch off in, outside of working hours.
Ash's favourite room in the house is their living room, although he admits it was difficult to choose. He appreciates how the light in this room changes throughout the day, creating a calm and chilled environment. From the natural sunlight in the early morning, to the variety of light sources they use in an evening – it's certainly something they both find harmonious.
"This room has some of our most favourite pieces in it. I believe a home should be a collection of objects you truly love and have an emotional connection to. For example, an object you have picked up on your travels, or a family heirloom that's been passed down over generations. They add layer and depth to a space - of course, combined with some high-street pieces for good measure!"
"I believe a home should be a collection of objects you truly love and have an emotional connection to."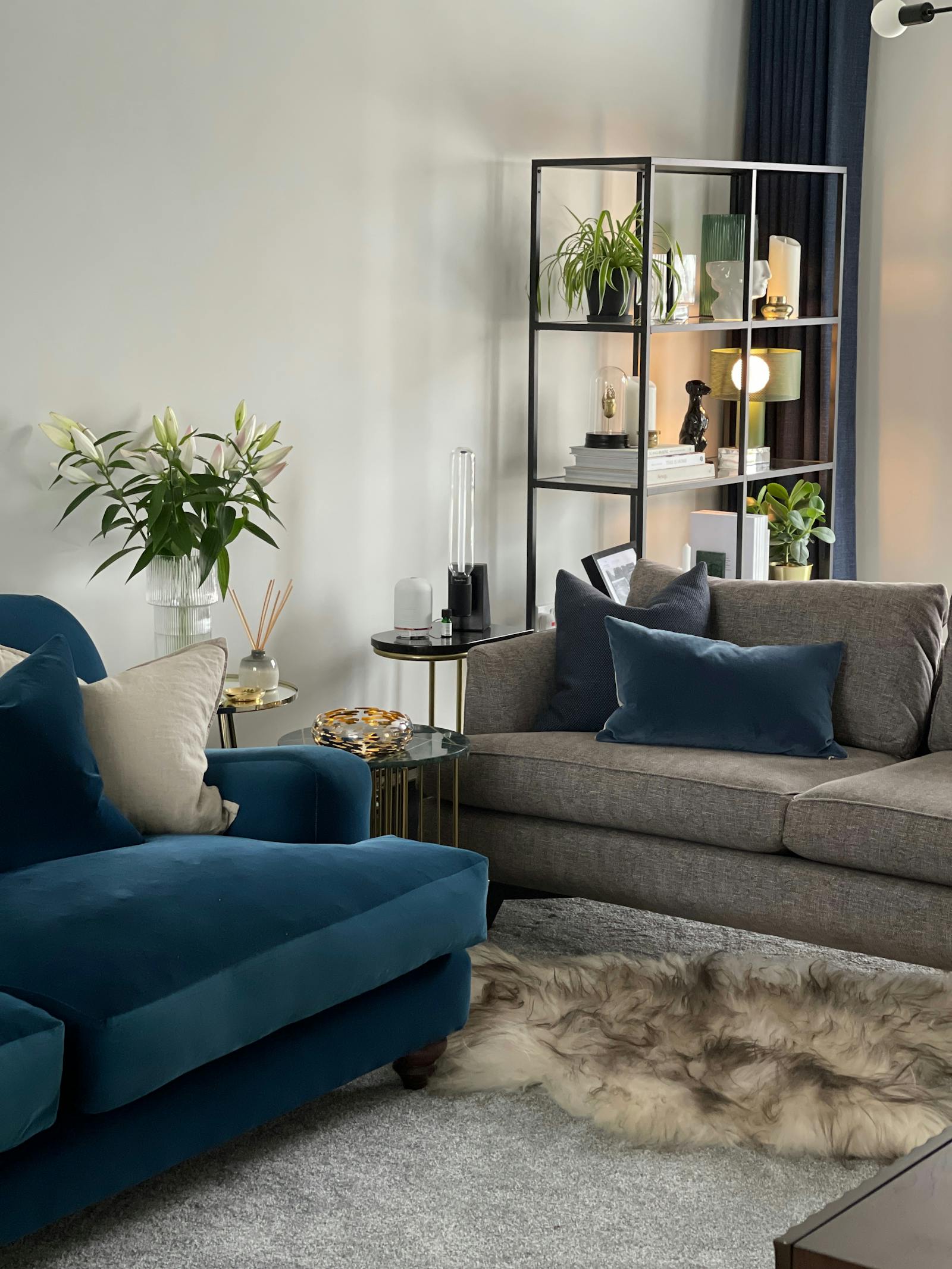 Ash combines sharp and soft elements to give an industrial, yet cosy feel to his living room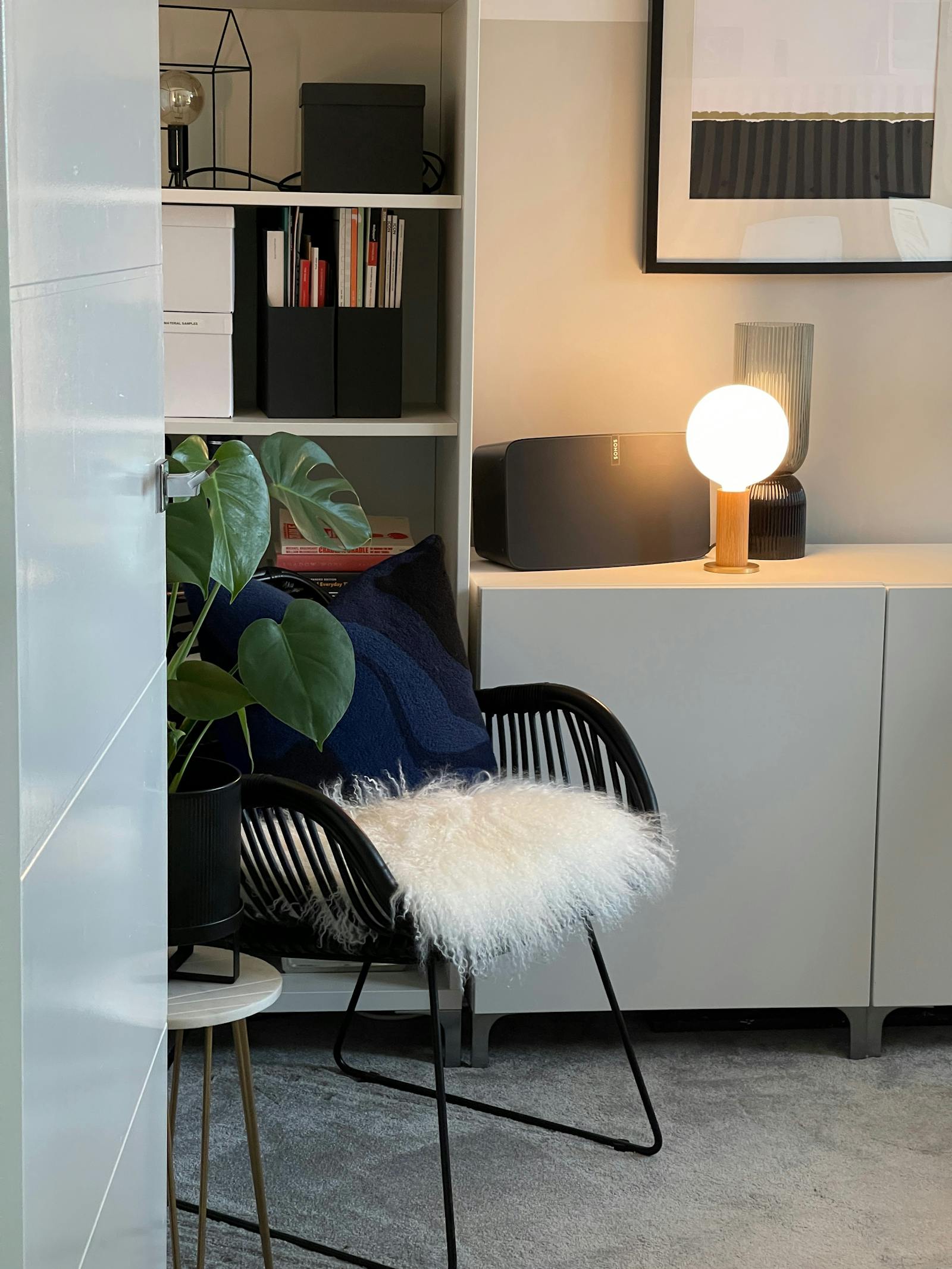 This seating area is the perfect place to relax in
Instagram and Pinterest are Ash's immediate sources of inspiration; however, he loves to take ideas from his travels and the places he visits. When him and Tom take trips away, they have a habit of booking hotels with similar aesthetic to their own home, as they know they will feel at peace there. We love this idea!
Ash likes to change up his home every so often by adding or re-styling accessories and soft furnishings. This helps to provide a different look, and allows the space to feel refreshed. He chooses wall colours that are likely to stand the test of time, bringing them joy for a good few years without the desire to redecorate.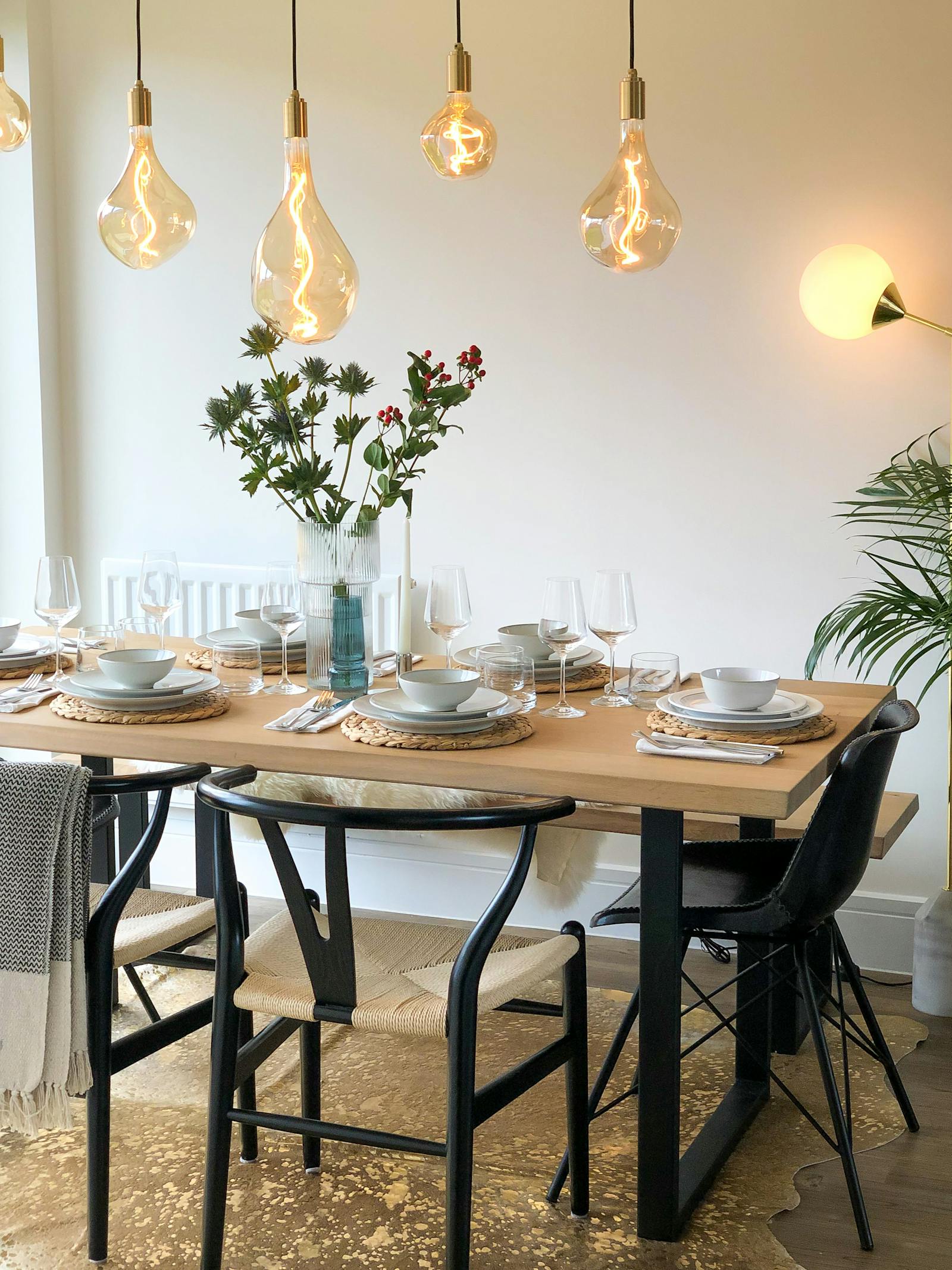 Ash's quirky light fixtures add drama and playfulness to his dining room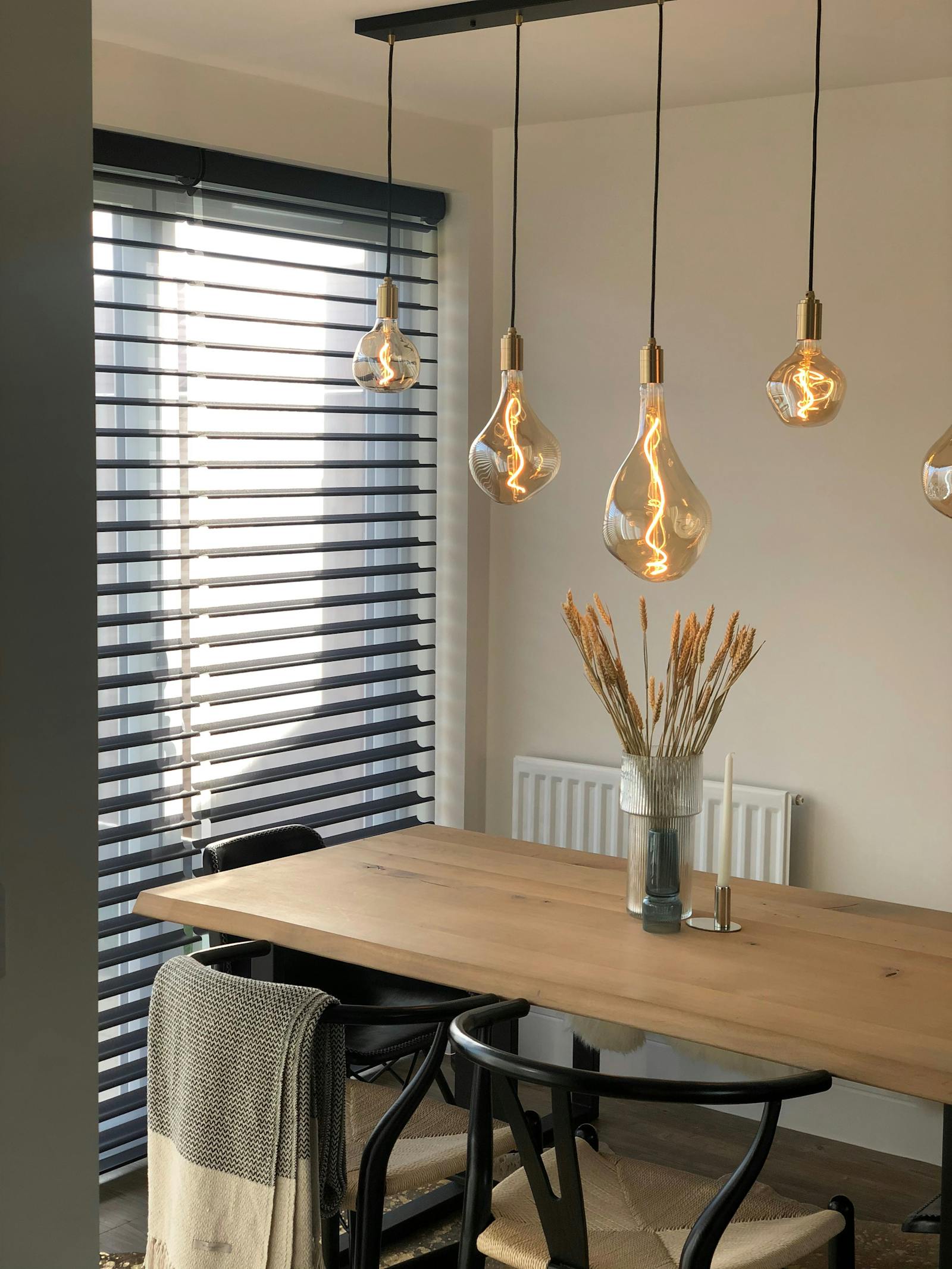 The minimalism of his design gives it a very calming quality
Their most recent DIY project was the bedroom transformation. They knew they wanted a luxury boutique, hotel feel - but were completely open to colour choices. 
"We decided to have a colour consultation with the delightful Tash, at Lick, to get some colour inspiration. Tash recommended Green 02 as a feature wall, and White 02 for the rest of the room. We absolutely adore the space now and without the push of Tash, we probably wouldn't have taken the plunge and gone green!"
This makeover project took them approximately two weeks, from start to finish. This included the installation of their beautiful bedside pendant lights, as well as the DIY panelling they added behind their bed.
Inspired by Ash's DIY wall panelling? Check out our blog on how to do DIY wall panelling.
Their next DIY project includes the tiling of their bathroom floor, as well as the kitchen splashback. They feel that both areas are in need of a change, and Ash has his eye on some show-stopping terrazzo tiles from Mandarin Stone. We will certainly keep our eyes peeled for these upcoming projects…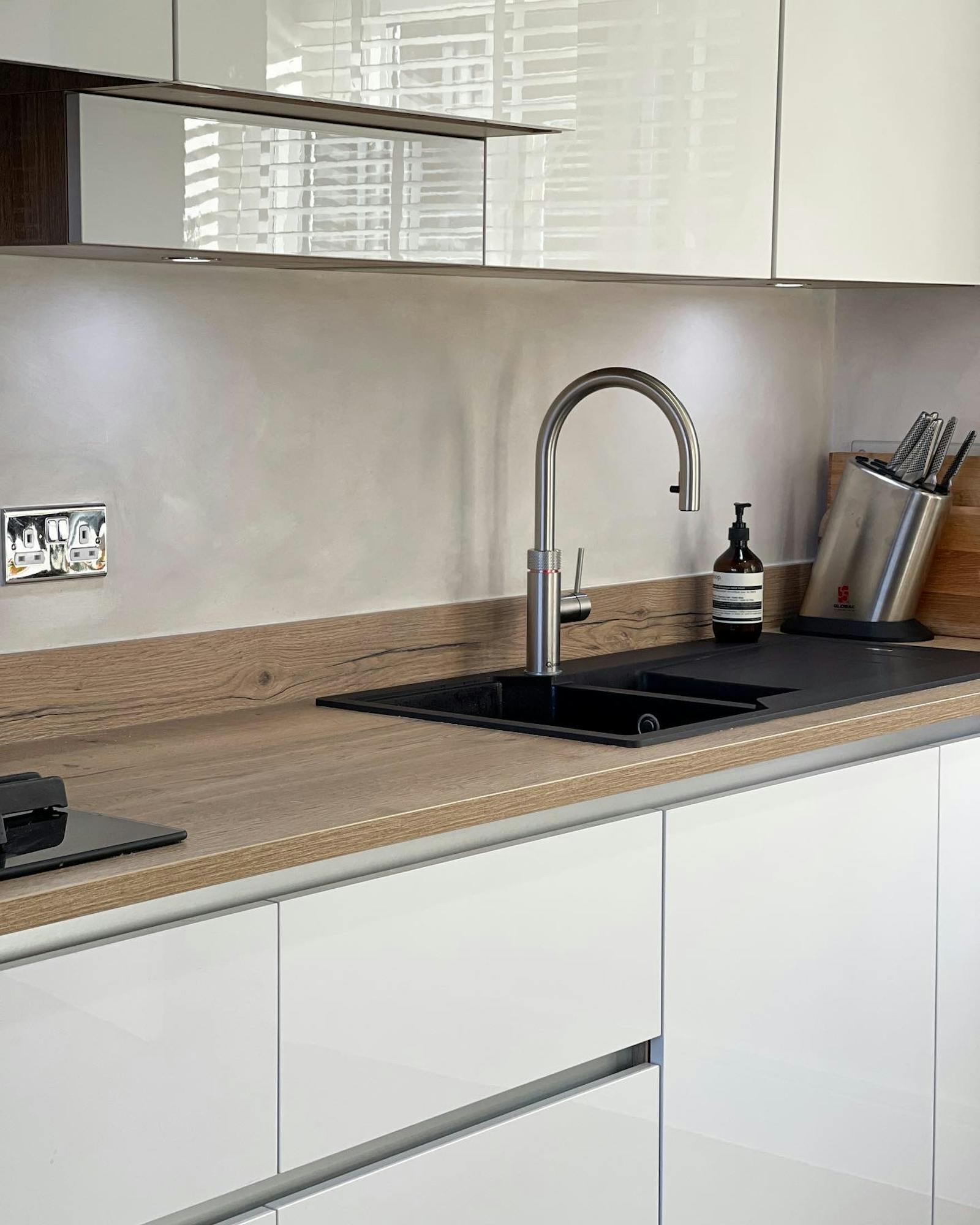 We love his minimalistic kitchen style and can't wait to see what he does with his tiling!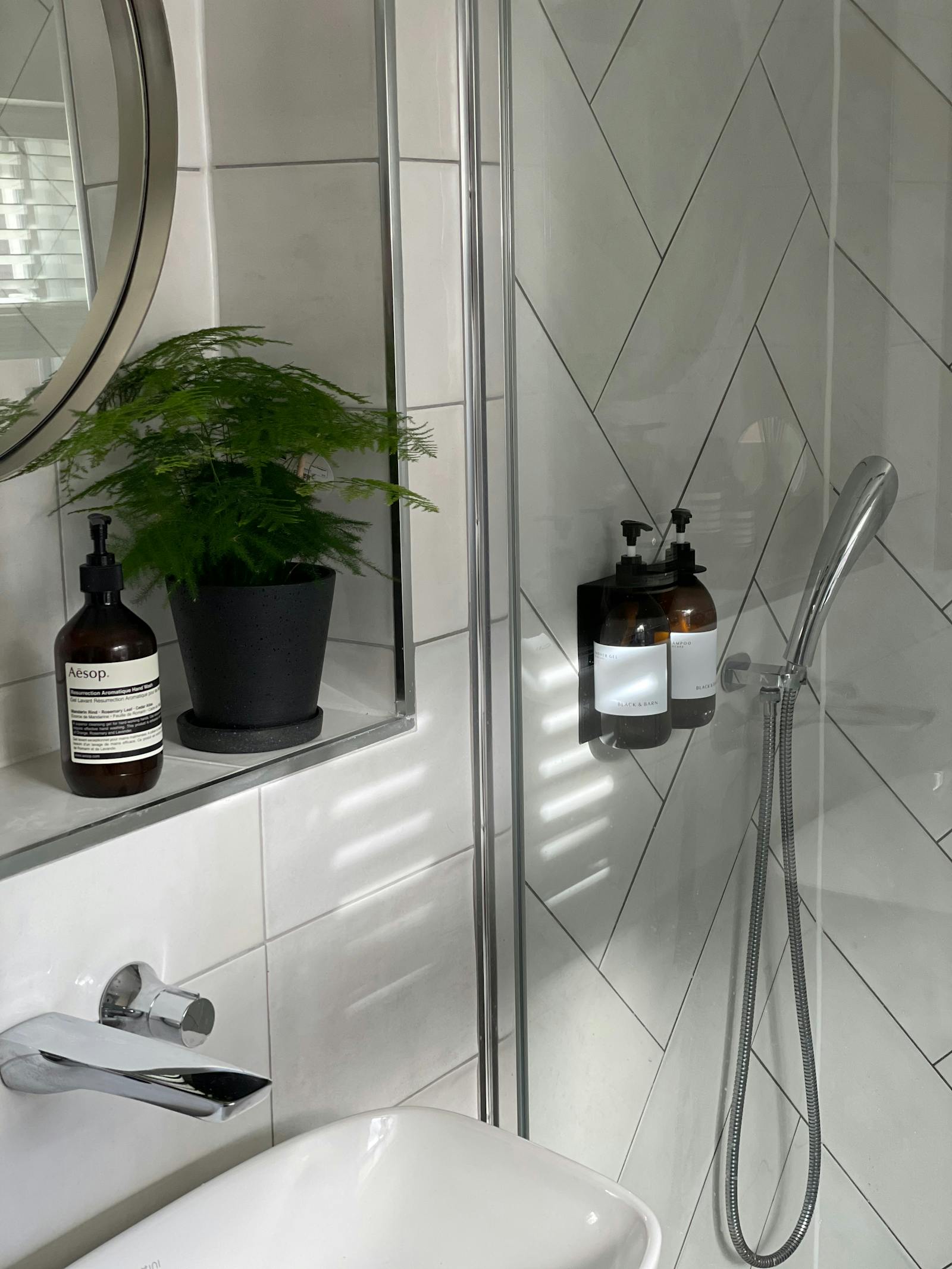 Clean and fresh, Ash's bathroom follows the simple Scandinavian style
Ash's top tips for decorating:
Make sure you thoroughly plan before starting a project. It's easy to get caught up in the excitement of the aisles in B&Q, with the desire to buy everything in sight; but take a step back and plan well. I've found it pays to be patient…
Buy lots of samples and try them out in different lights. In my experience, if you keep going back to the same colour, it's usually the one!
Take your time in emptying and preparing the space for decorating. You don't want things getting in your way, or to be tripping over items whilst up and down a ladder
Prepare your walls well. If you sand them down, and give them a good wipe - you'll get a much better finish at the end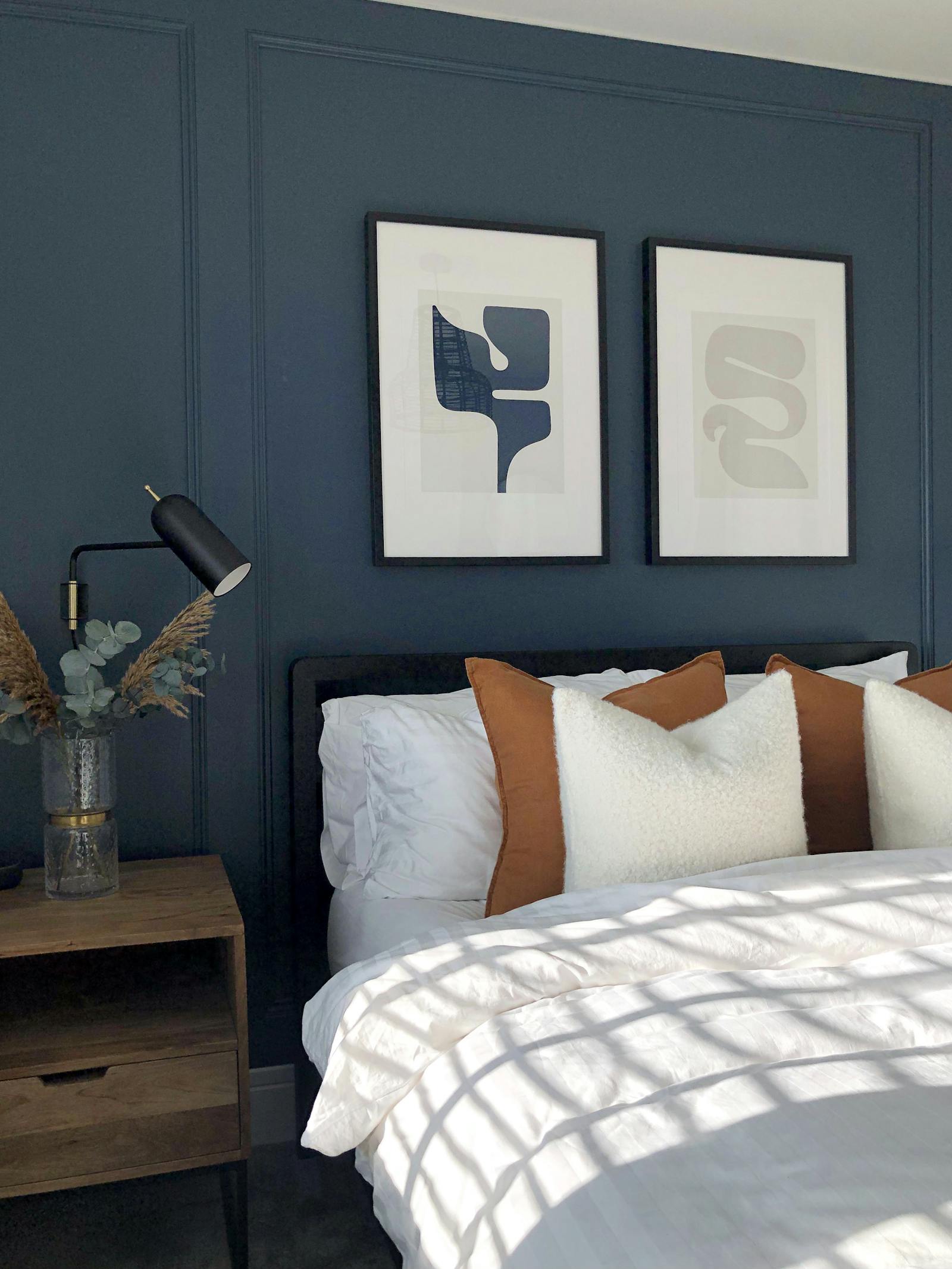 Currently a dark blue, Ash's guest bedroom is a cosy oasis for guests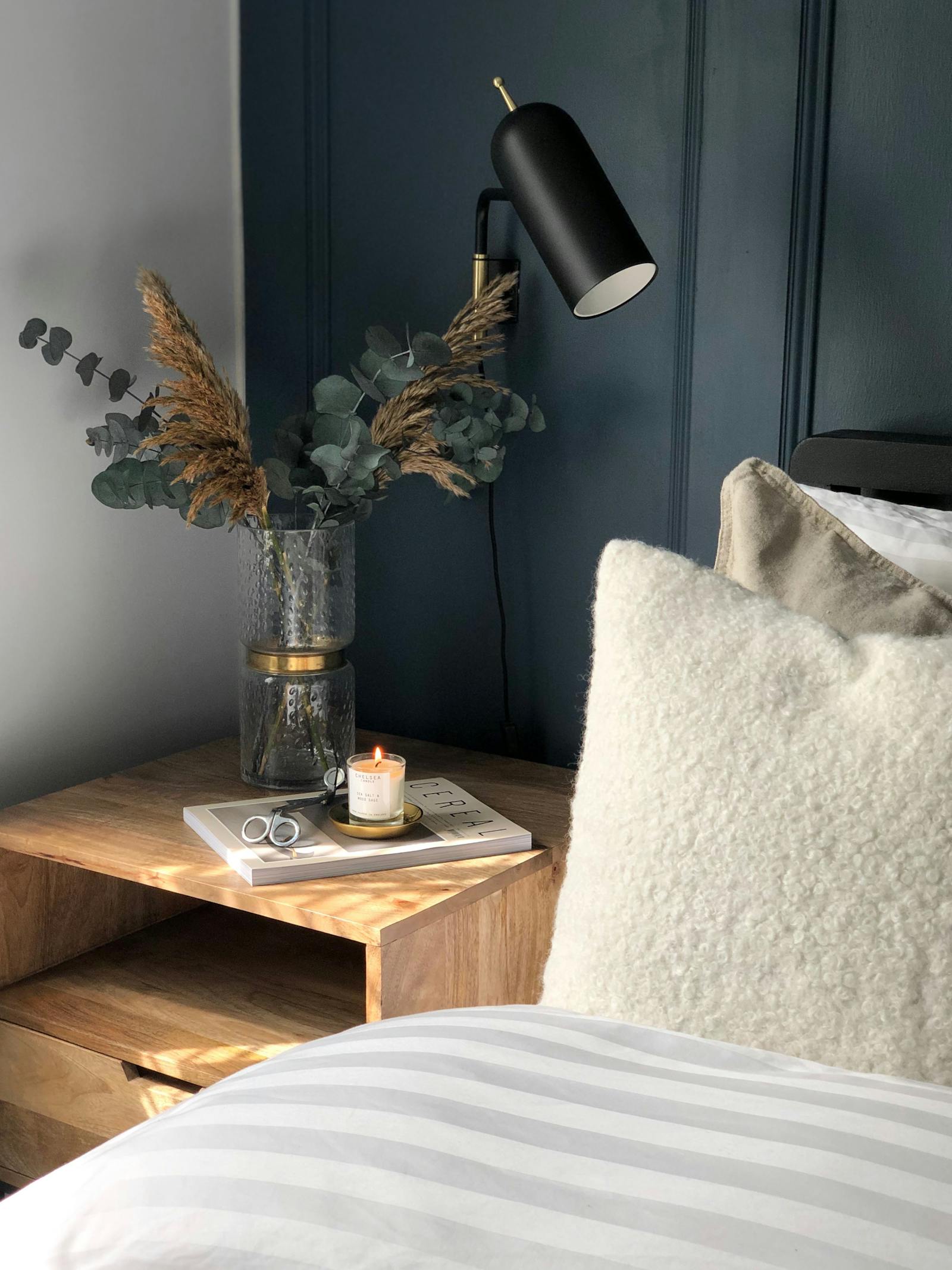 Having dried flowers and candles in a guest bedroom is a great way to welcome your guests and make them feel special