Real Homes of Instagram: Anneka from @83renovation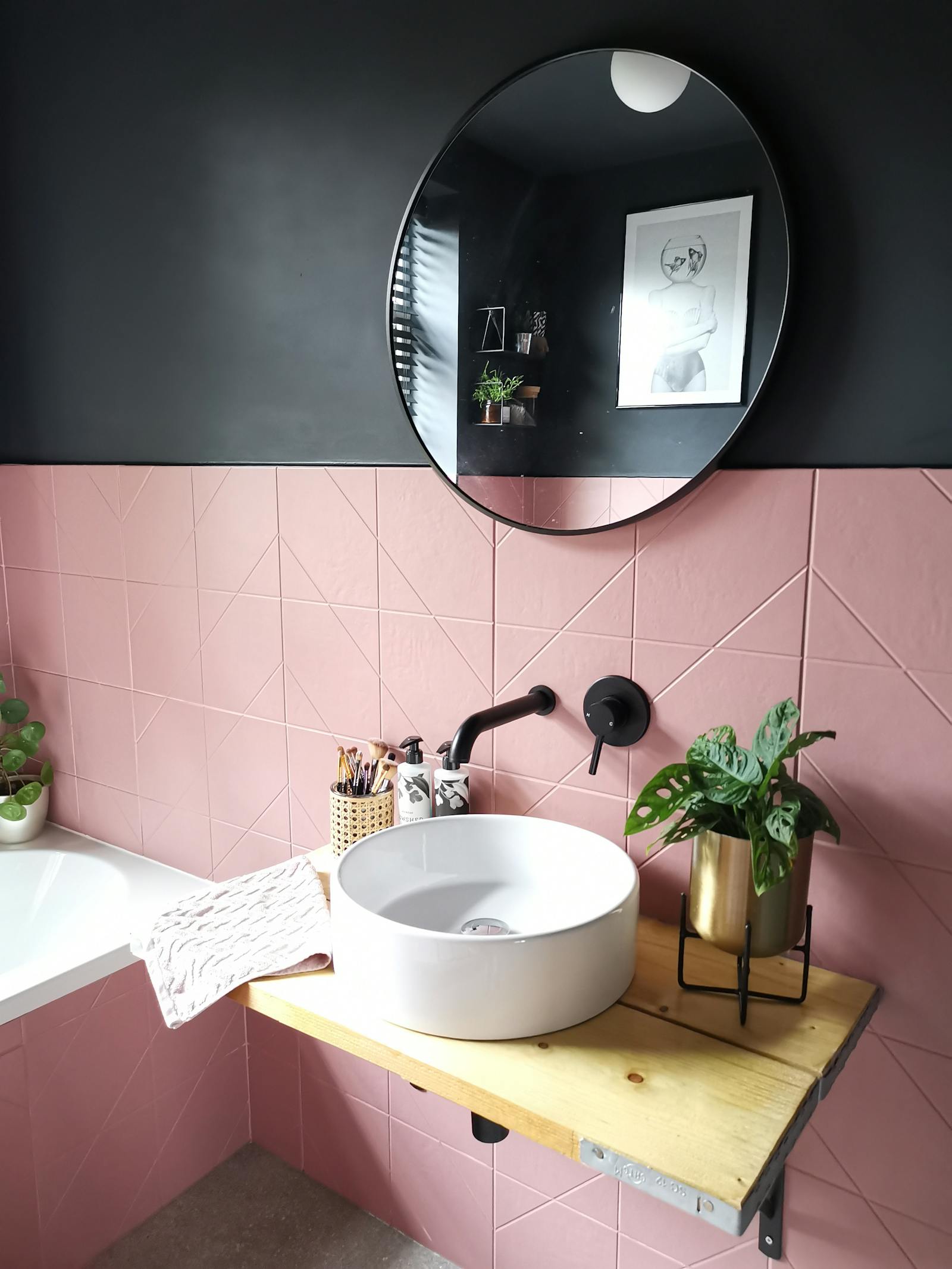 'Real Homes Of Instagram' is our weekly sneak peek into the homes of some of our favourite decorators from Lick's community and beyond.
Next up in the series, we introduce to you to Anneka and her colourful (and incredibly inspiring) home that you can find on her Instagram - @83renovation.
Anneka is 35 years old and lives in Suffolk with her husband, Stephen. She has worked as a hairstylist for 17 years, but also has a great passion for interiors and styling her home.
Their house is a 1930's end-terrace repossession, which was in dire need of some serious love and attention. At the time of the sale, they had no choice but to move into the property straight away; so, it meant they had to put the renovations into full speed.
"Everything smelled funky, and was covered in muck, dust and cobwebs. It really was a nightmare. But the size of the house sold it for us, and we knew if we put the hard slog in, we could make it work."
The house was originally three-bedrooms; however, one of the previous owners had transformed the smallest bedroom into a bathroom. This, subsequently, made it into a two-bedroom house; however, it ended up working in Anneka's favour, as she was able to create their dream bathroom thanks to its size.
Anneka describes her style as maximalist, although she admits she does have a streak of the minimal life in her, too.
"I love inky colours. Colours that manage to engulf you. I like to walk into a room and feel cosy and warm."
Her favourite places to shop for homeware are H&M Home, Zara Home and Anthropology. She also adores visiting local, independent homeware and interior stores, too.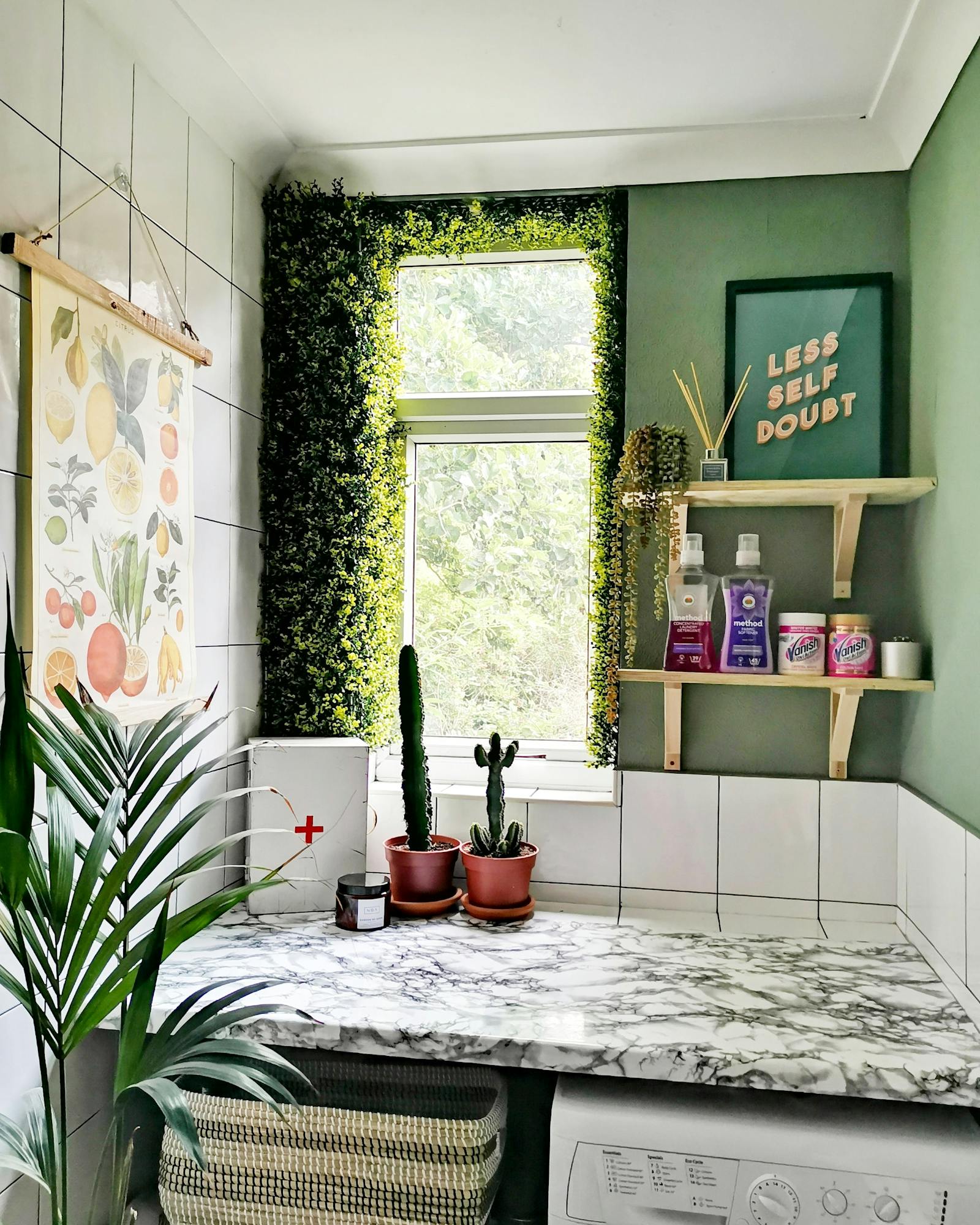 Loving the combination of faux and real greenery and the natural feel of this tiny space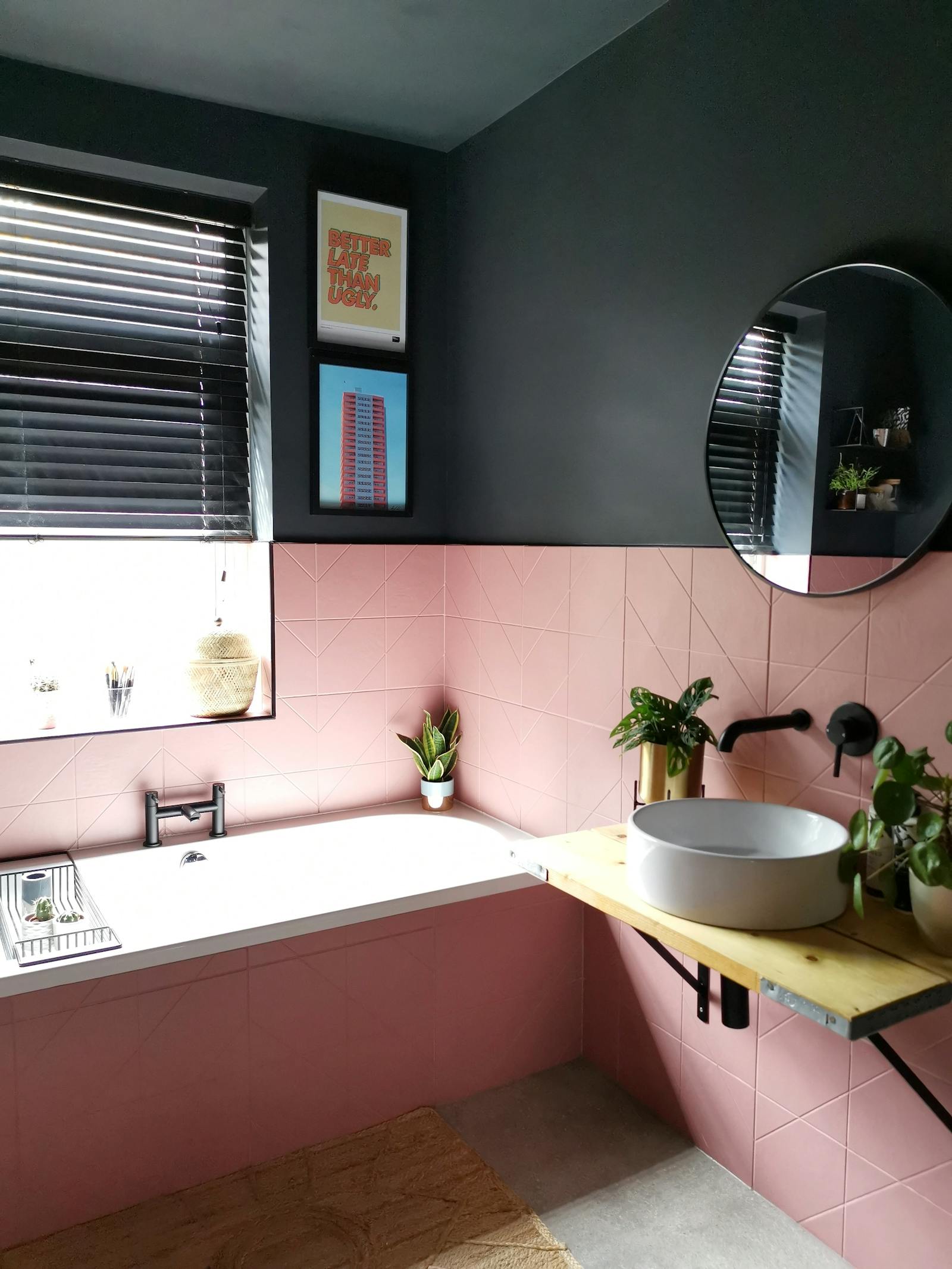 Black and pink - a perfect colour combination
Anneka's favourite room in the house is their kitchen, which was completely inspired by a few of their favourite cafés. They wanted to create the feeling of nipping to your local coffee shop; and even created a little tea & coffee station near the breakfast bar. They've also added lots of plants and some open shelving made from raw plywood. Anneka describes the style as 'urban jungle'.
When looking for home decor inspiration, she turns to interior books and magazines. Anneka likes to collect them, and admits she has quite the compilation! For anyone looking for their own source of inspiration, she recommends both magazines and Instagram; with Instagram having such a wide community, all willing to enthuse and advise.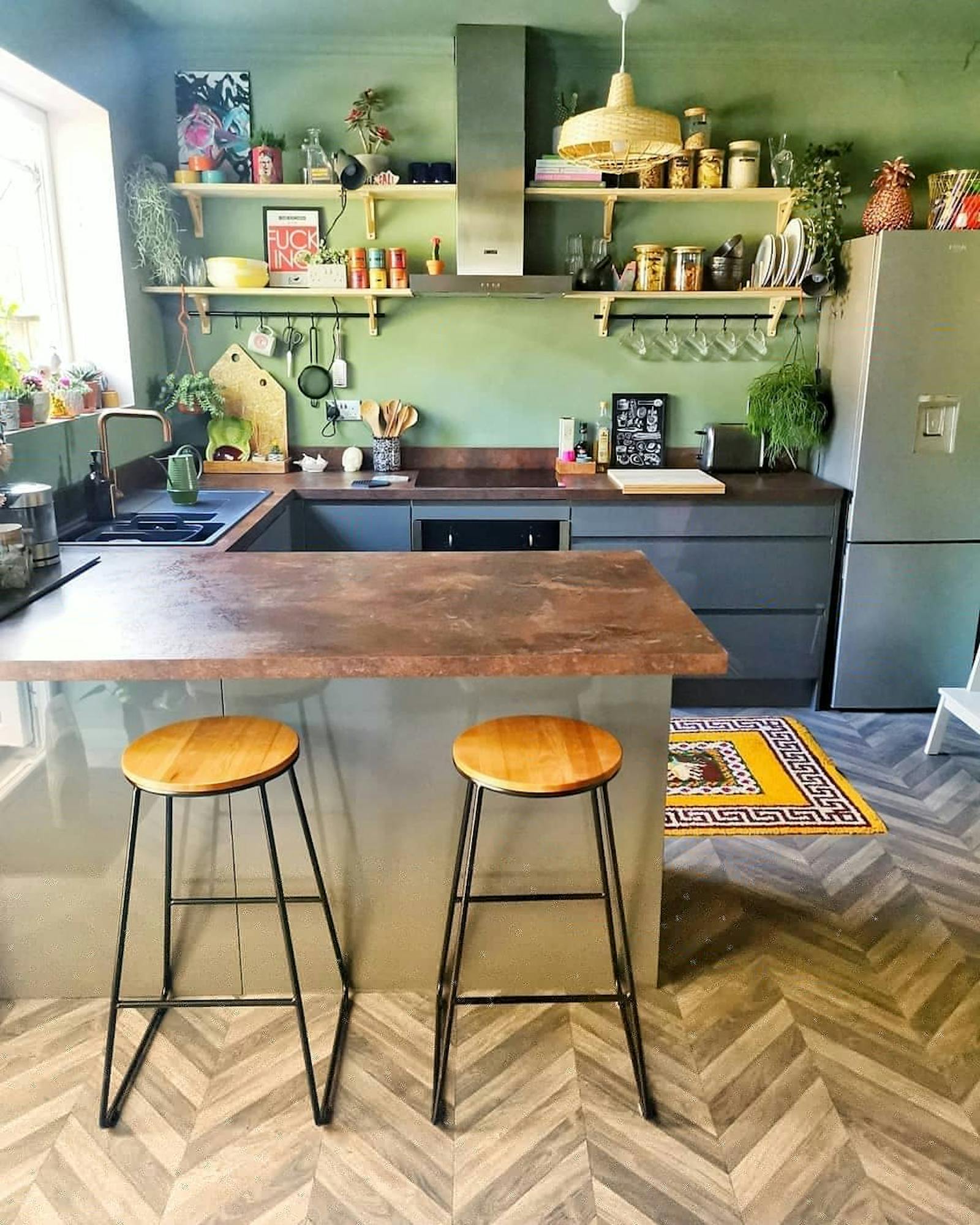 The green thread follows in the kitchen too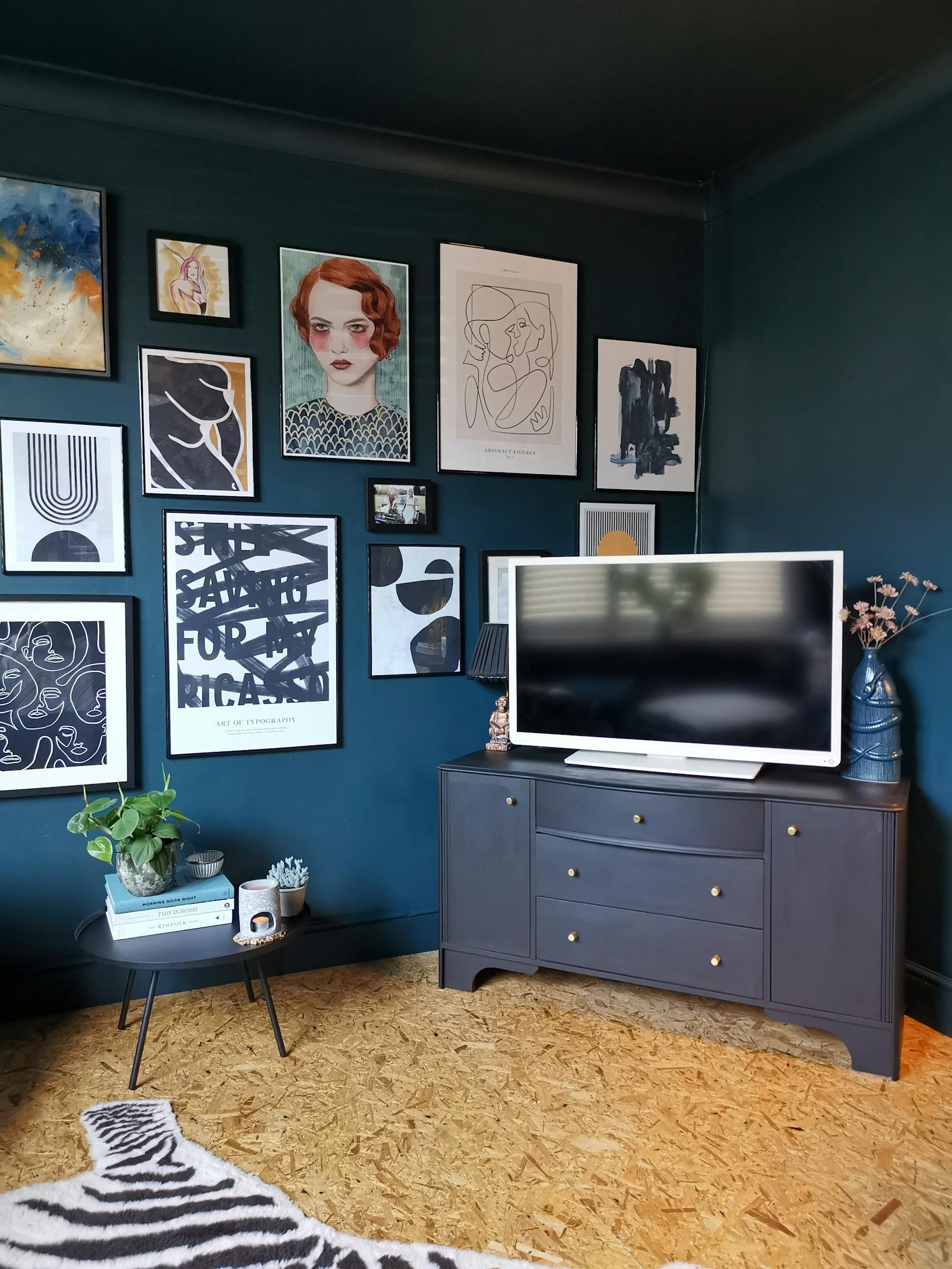 Dark blue is a great backdrop for a big gallery wall
Anneka and Stephen's most recent home decoration project was their bathroom, and Anneka was completely inspired by 2LG Studio (@2lgstudio).  She loves their use of bright colours and bold designs and found ways to incorporate this style into their bathroom renovation.
"We started by completely gutting it, to create a blank canvas. The whole project was based around these pink tiles we fell in love with. We wanted to find a way to make sure it didn't end up too 'fluffy', so we use a lot of black against it as a contrast."
They opted for a walk-in shower, black hardware and pink grout to match the beautiful pink tiles. The flooring was laid by a friend of theirs, who recommended the trendy, concrete effect vinyl. As finishing touches, Anneka found some independent businesses to provide them with incredible artwork for the walls and some plants to add a hint of nature to the space.
The project took them around three weeks in total, and they are over the moon with their bathroom of dreams!
Next on the DIY list is their master bedroom. They are looking to create a calming space using natural, earthy tones; complete with accessories made from wood, linen and rattan. Keep an eye on Anneka's Instagram page for the reveal!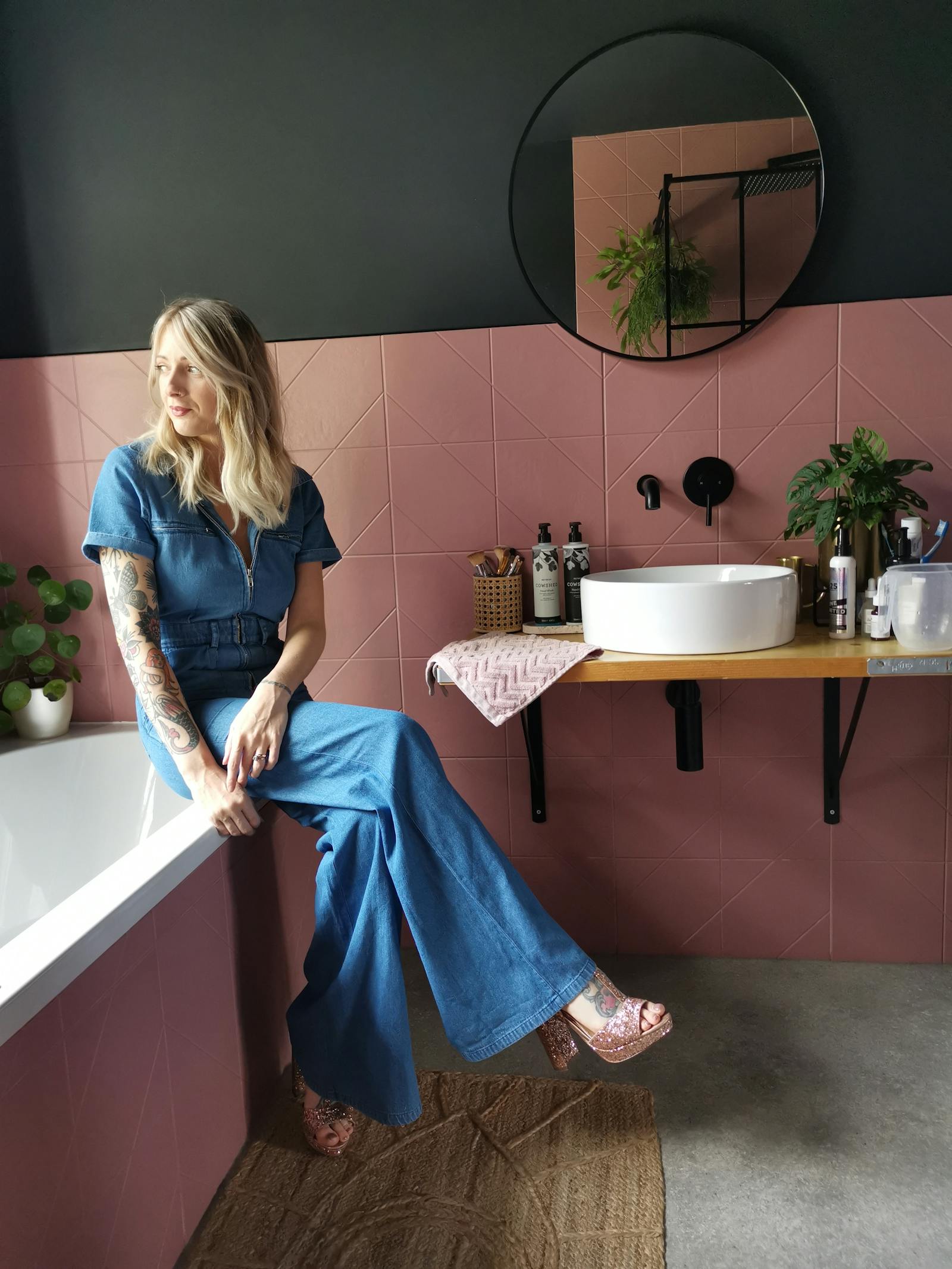 Anneka in her gorgeous, freshly renovated bathroom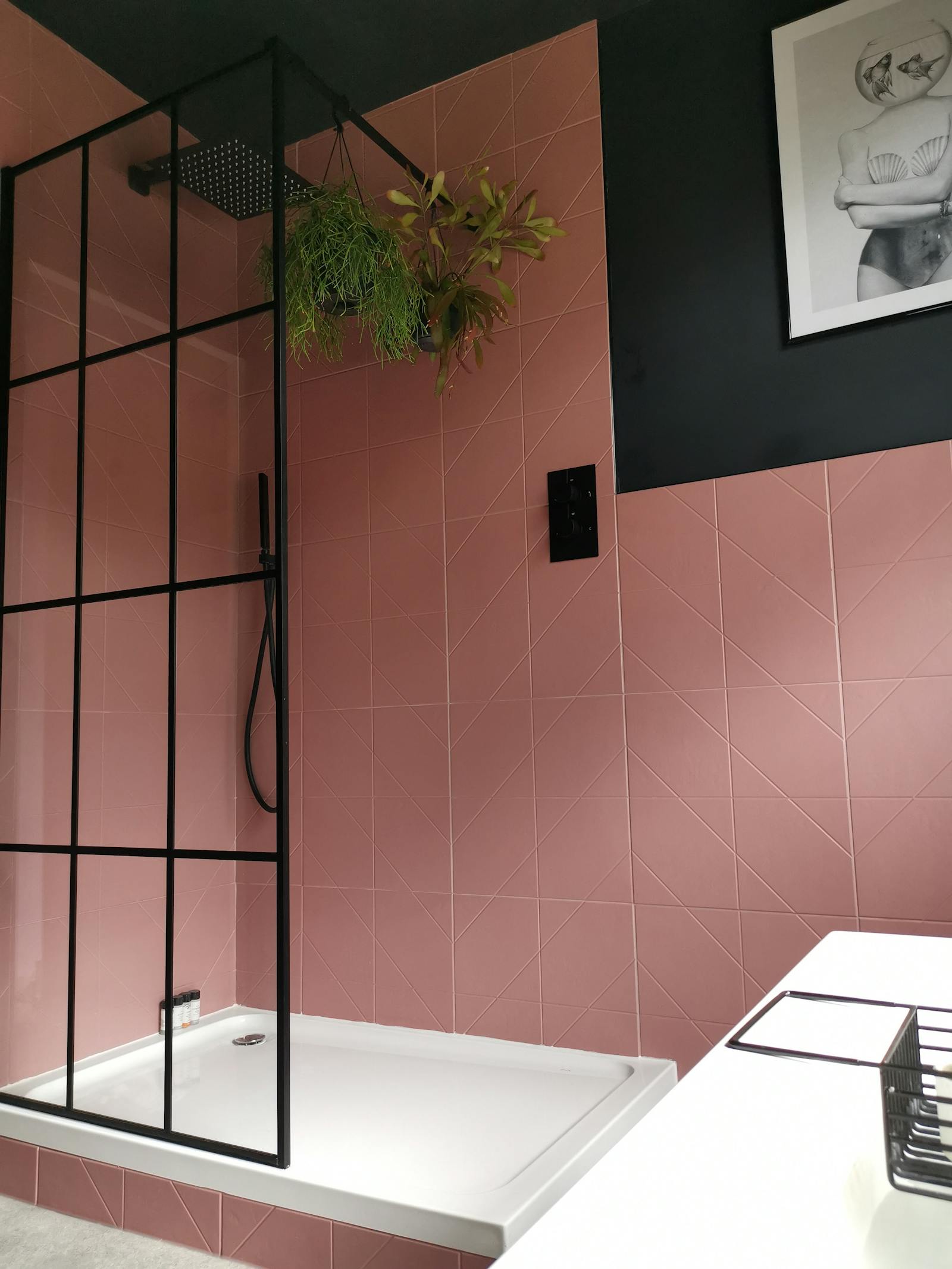 Anneka's Top Tips for Decorating:
Most DIY jobs are worth giving it a go yourself; but only if you feel comfortable. I don't think we would ever attempt electrics or plumbing ourselves, but Stephen has great contacts for these types of jobs - as he works in the building trade
For a neat painting job – I highly recommend Frog Tape!
Nothing is permanent – so if you don't like something, or you've changed your mind over time, things are easily changed or tweaked to suit your new vibe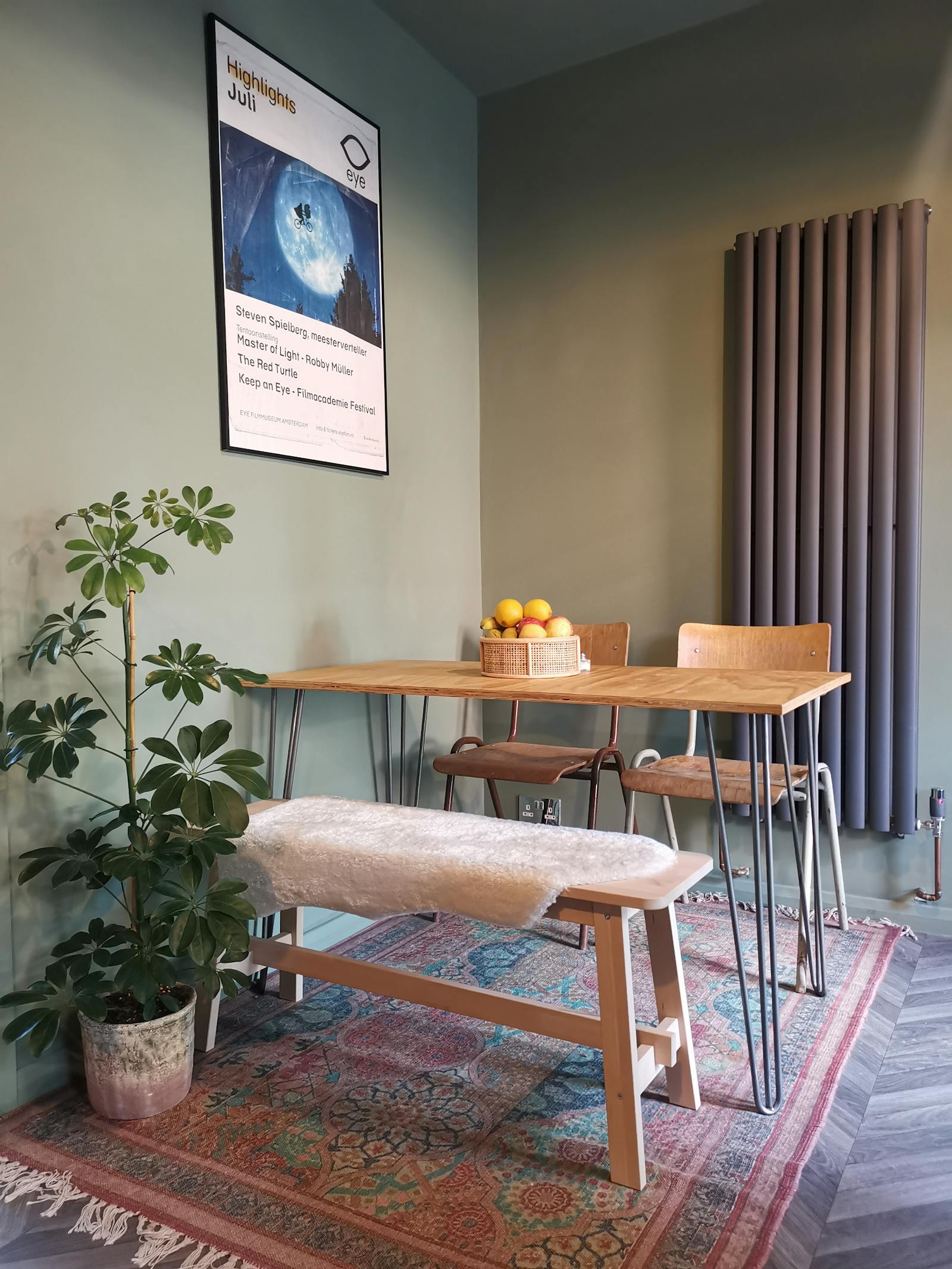 Bringing the outdoors in with a soft light green shade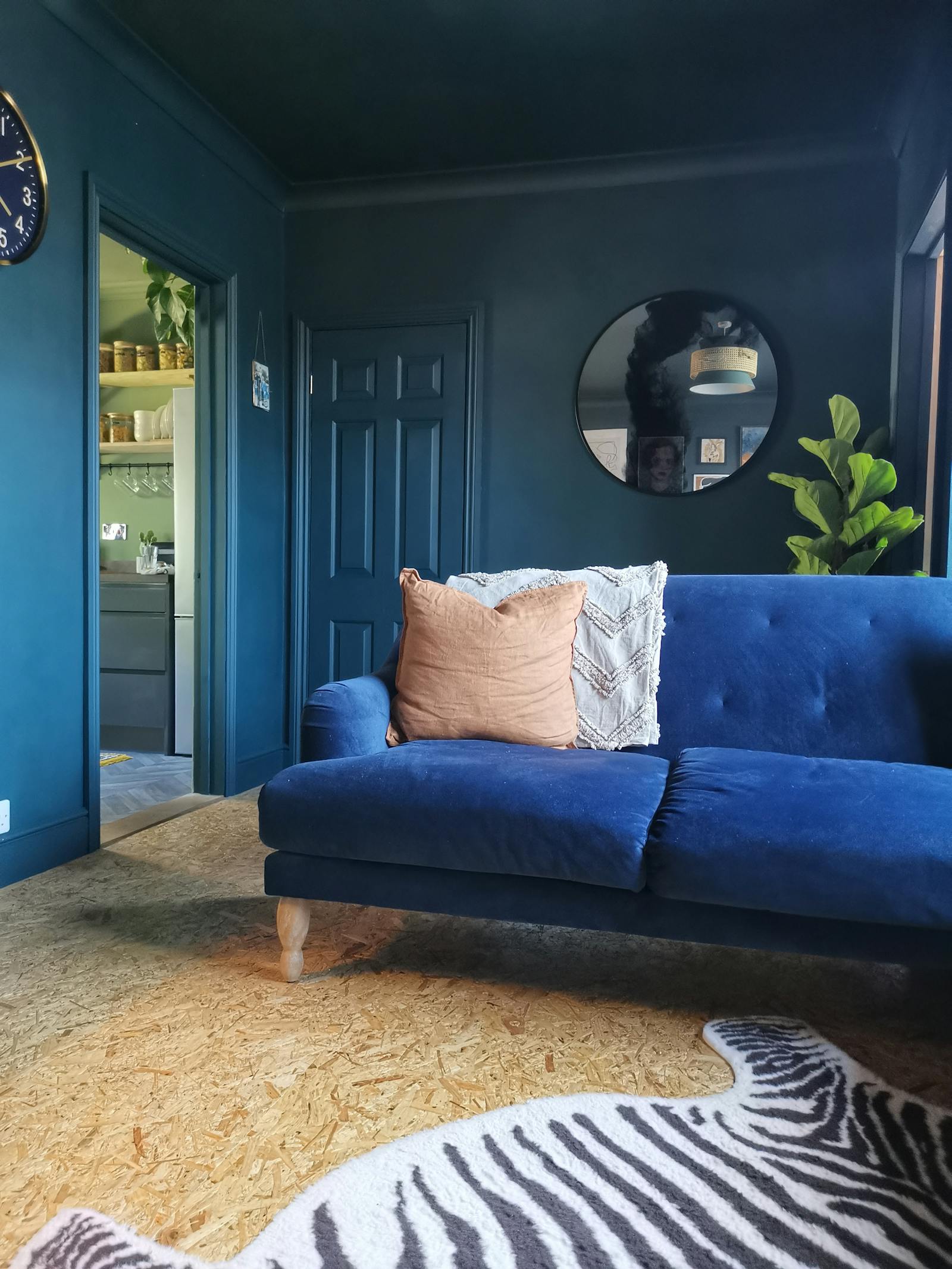 Sometimes you can never have enough blue
Anneka's Lick Picks!
Orange 02 would look amazing in our utility, or even our spare room. It's such a statement colour.
Greige 01 and Greige 02 would be divine for our master bedroom, as they are such calm and beautiful, neutral tones.
Blue 05 would look lovely in our hallway, and it would hide all that high traffic wear and tear.
You can find Anneka and her beautiful home on Instagram - @83renovation.