How to brighten up a dark room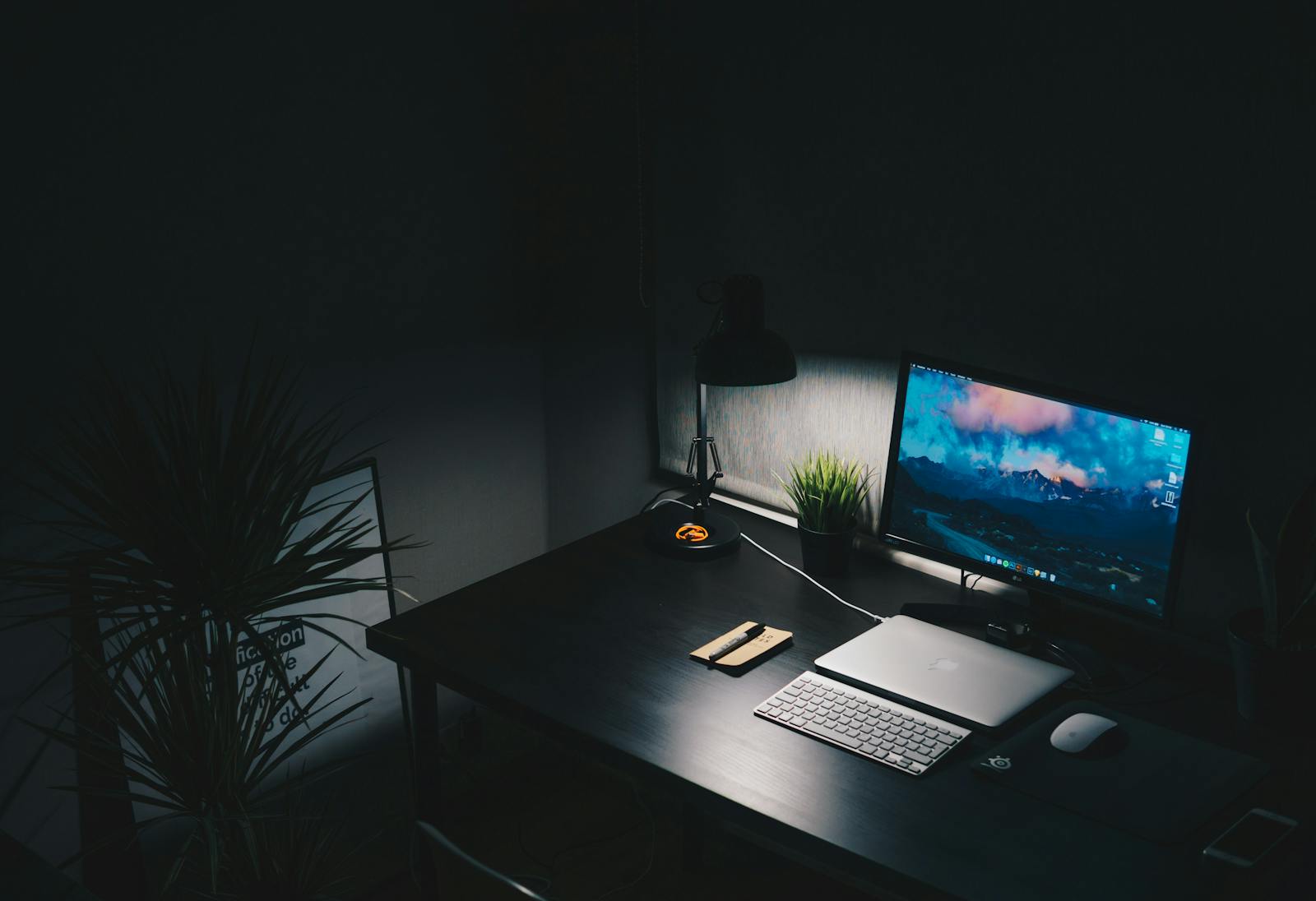 Decorating a darker, smaller space can be a challenge that all British city-dwellers face at some point in their lives. The good news? There are plenty of decorating hacks that can help open up a room that suffers from a lack of windows.
One of the easiest ways to brighten up a dark room? Choosing the right paint colour.
How to brighten a dark room with paint colour
Don't immediately turn to white
Contrary to what most people believe, white shouldn't be the go-to colour to brighten up a dark room. Some white paints can actually highlight shadows in a room, making the walls feel flat and drab.
If you do decide to opt for white, choose a white with warm undertones (e.g. pink, yellow, green undertones). Steer clear of cool greys and stark whites when dealing with a room without windows.
Don't be afraid to go dark
Yes, we know - you've been told to avoid dark colours in dark rooms. But, hear us out here! Dark colours absorb the light, which can actually give the illusion of more space by blurring the edges of the walls. When working with a dark room, choose a dark shade with a cool undertone.
Tip: Interested in joining the dark side? Our Lick colour consultant recommends the following colours for sumptuous, rich walls: Green 06, Teal 01, 02, 03 or Blue 07.
How to brighten a dark room with decor
While your choice of paint colour plays a big part in brightening up a dark room, there are other clever decor tricks that can help. Here are our favourite tried-and-tested decor tips to brighten a room without windows (or with very few windows):
Mirror, mirror on the wall
This is the number one design tip to brighten up a dark room without adding artificial lighting. Add mirrors to the mix and you'll find that they reflect any trickle of light that makes its way in, instantly making the room look more spacious.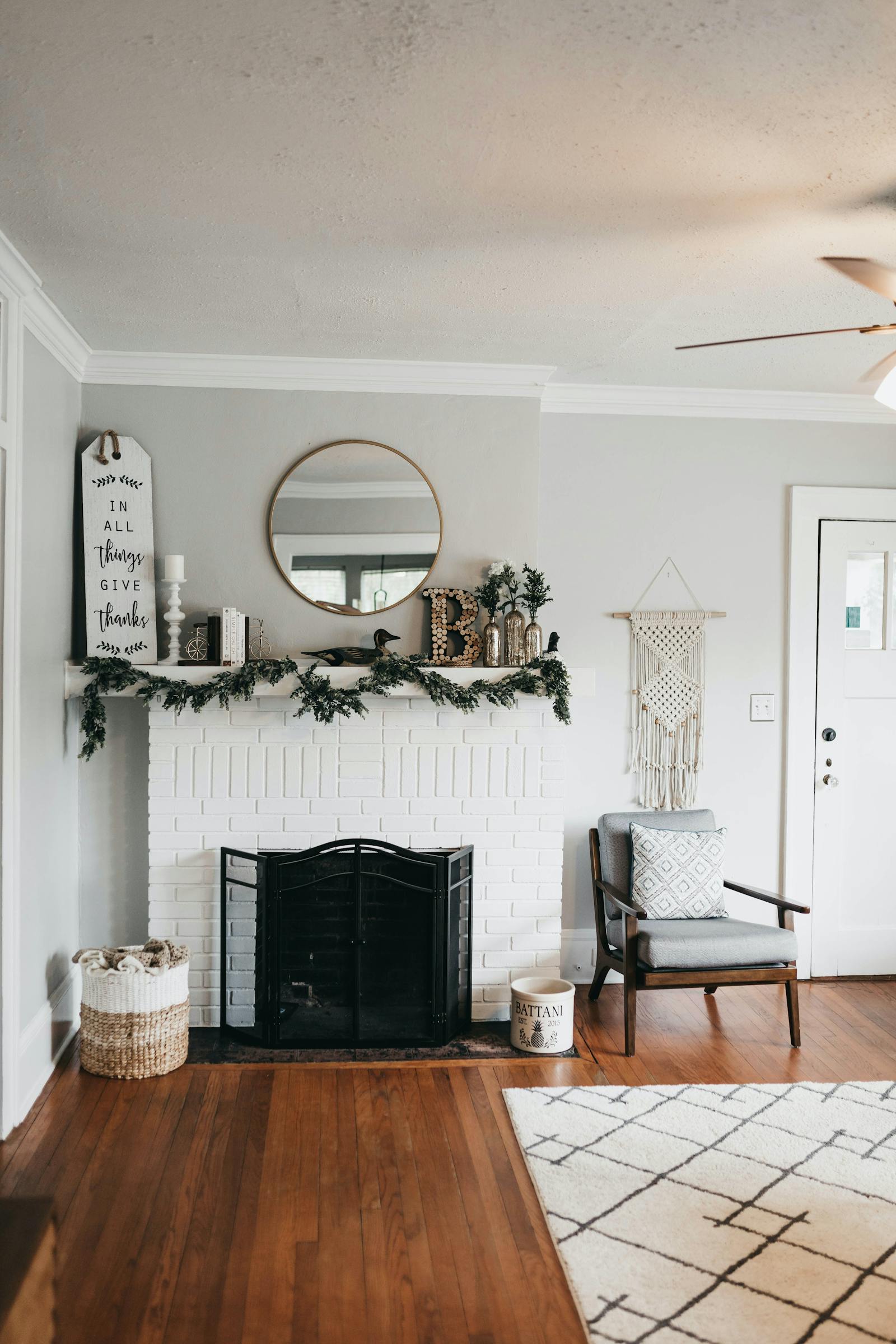 Mirrors are great pieces to reflect light without the need to add loads of artificial lighting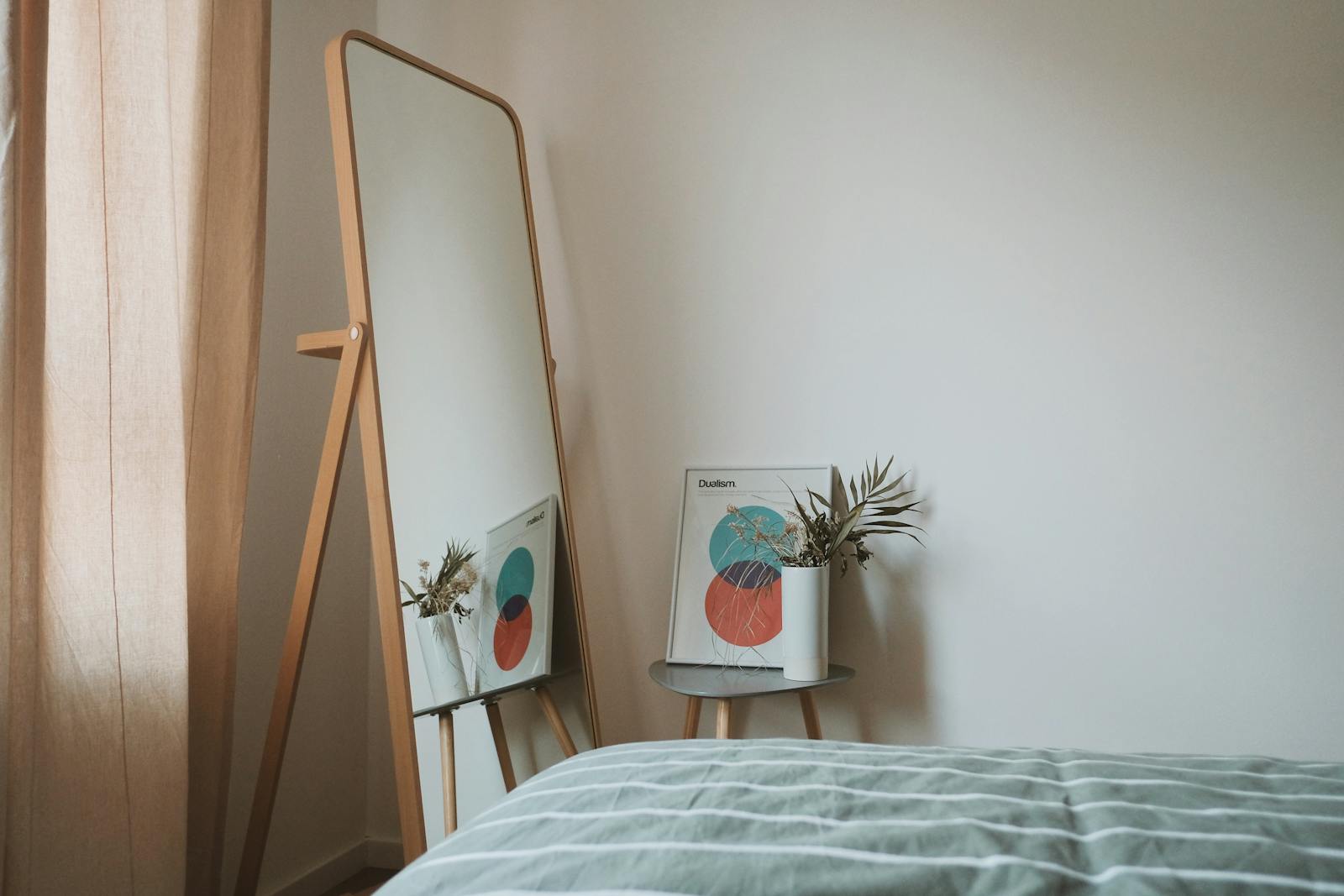 Not only a great decorative piece, but also great to open up a space
Opt for a minimalist design scheme
The one thing that can make a dark room look (and feel) even darker and smaller? Clutter. Try and keep furniture and furnishings to a Scandi-chic minimum in this room, allowing any light that makes its way in to bounce off the walls.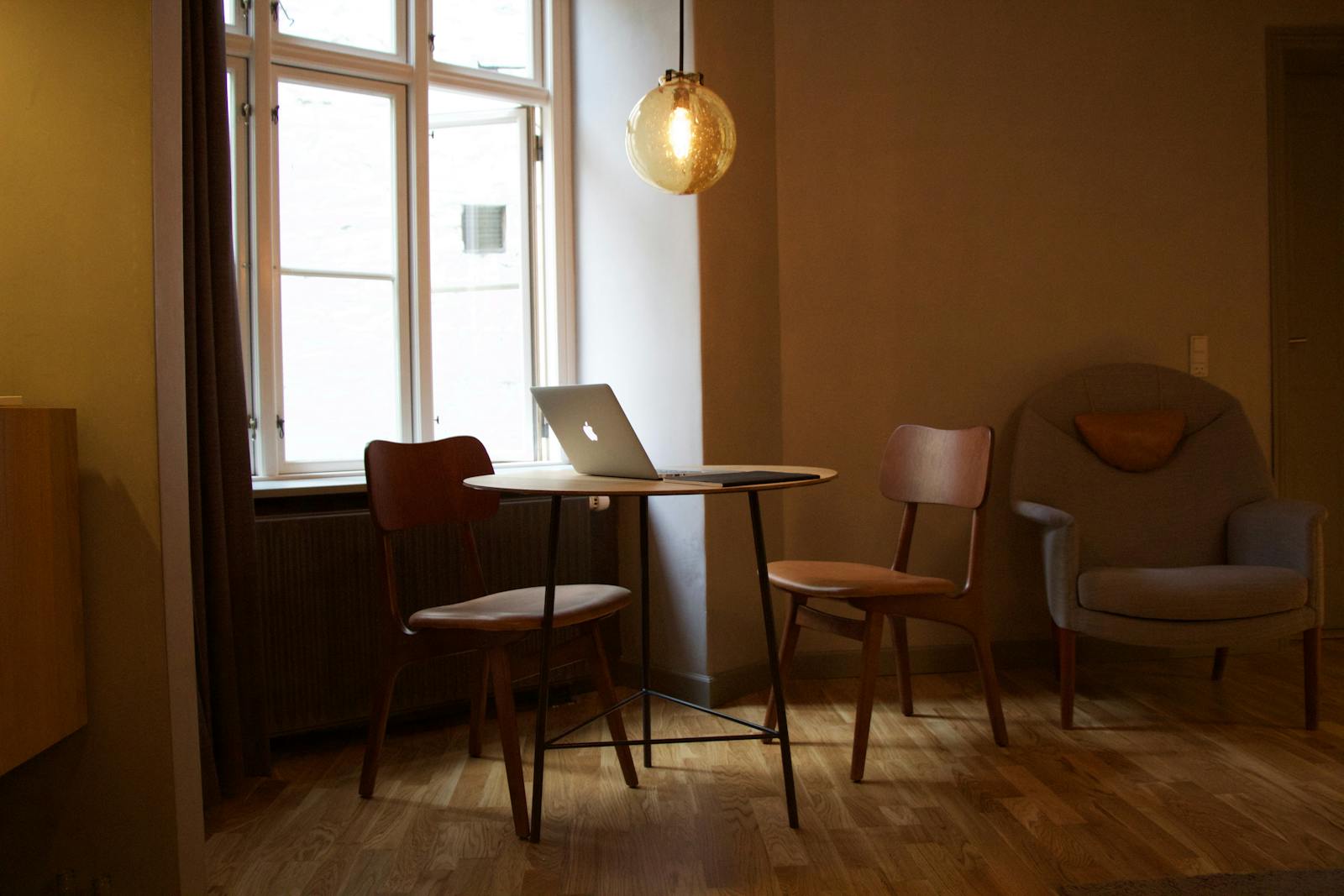 Even non-white rooms can eye spacious when there's minimum clutter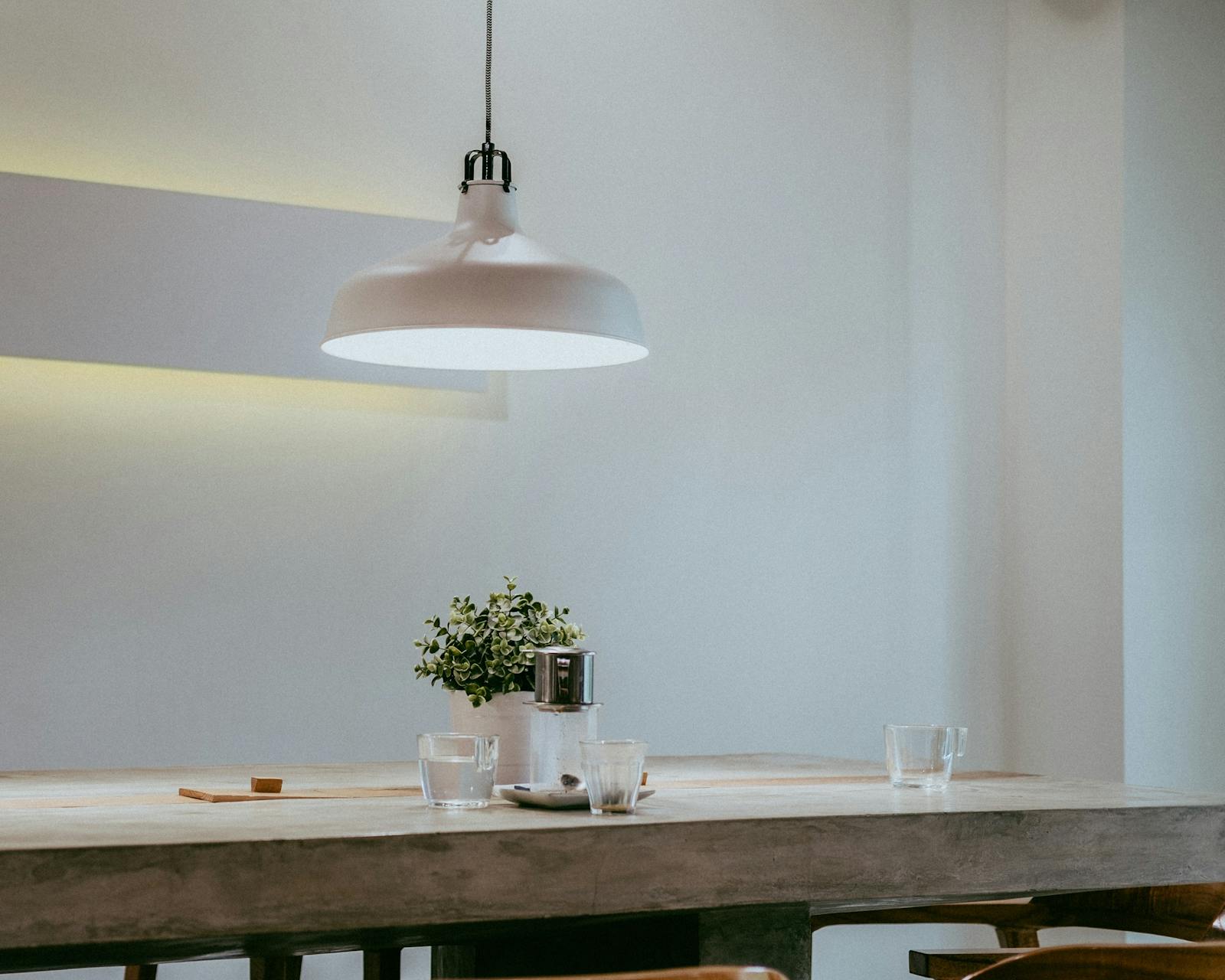 Keeping the clutter at minimum to avoid making a space feel smaller
Ready to start experimenting with paint colour to see what fits? Have a little peek at our range of paints and feel free to order samples to observe the colours in action.