Here's why you need to consider the impact of light when decorating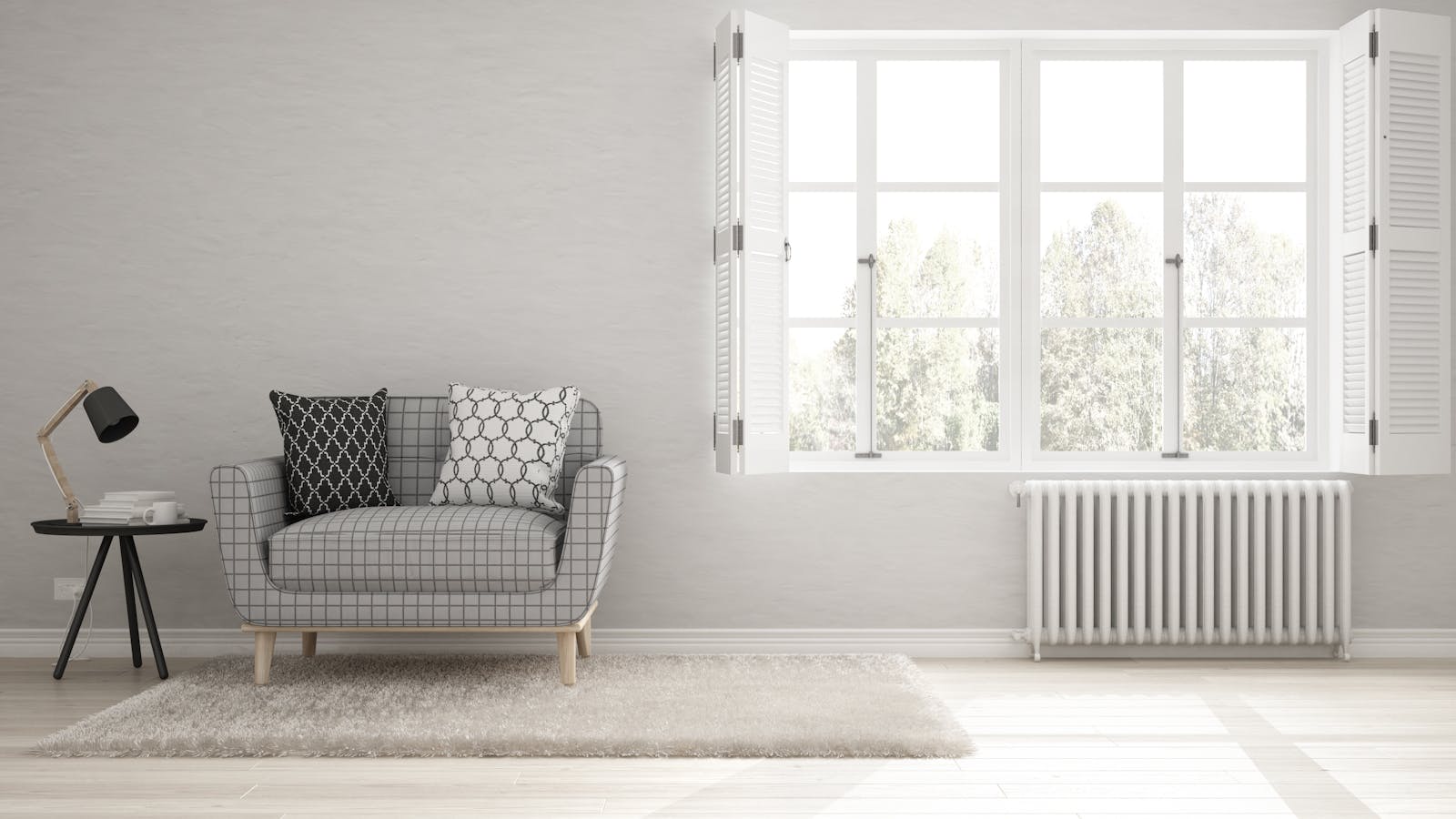 When decorating your home, always keep the impact of light in mind.
Not only does the amount of natural light in a room impact how the colour actually looks on the walls, there is some psychology behind how much light we gravitate to during the day versus in the evenings. Finally, it's a well-known fact that darker colours, while bold and dramatic, can make a small room feel smaller while lighter coloured walls can offer the opposite effect. Lighter colours tend to reflect a lot more light. And hey presto, you've got the illusion of more space in a cramped room.
When you're staring at rows upon rows of paint colours or wallpaper swatches, consider the impact of light to help you reach a decision on which colour to opt for. There's a few questions you should be asking yourself.
When are you using the room?
What time of the day is the room predominantly being used? Is it a daytime or evening room? Humans prefer to be in light coloured rooms during the day and darker/cosier rooms in the evenings. This is due to a psychological need that is ingrained into our psyche - darker rooms subtly prepare us for sleep.
Keeping the above in mind, you should opt for a lighter colour if you're painting/papering a room that you're planning to occupy mostly during the day. For your 'evening' rooms, go darker to create a cosier feel and prepare yourself for slumber if they're exclusively for sleep. Remember, the amount of light will change throughout the day so consider when you'll primarily be using the room to make your final decision.
Consider the natural light
How much natural light is coming into the room? With a light-filled room, subtle colours will be less noticeable as the light will reflect off the walls. In really light rooms, subtle colours can actually look nearly white. The opposite is true for darker rooms - a colour will appear darker than the sample swatch because of the lack of light.
It's best to get a big sample swatch in your colour of choice and moving it from wall to wall. You'll notice that it looks like a slightly different colour depending on whether it has light falling on it or not.
(Tip: At Lick, we'll send out your samples the day after you order them. We've designed our swatches to be convenient to use with adhesive strips, meaning you can easily stick them on different walls to test how the colour looks in the light. Stick these samples up at head height and check how they look next to any statement furniture that you're planning to put in the room in question - we wouldn't want any clashing colours now.)
--
Lyndall Fernie is a renowned Interior Designer with more than 25 years' experience in high-end design. She is currently a tutor at the Chelsea College of Arts.