5 colours that go with grey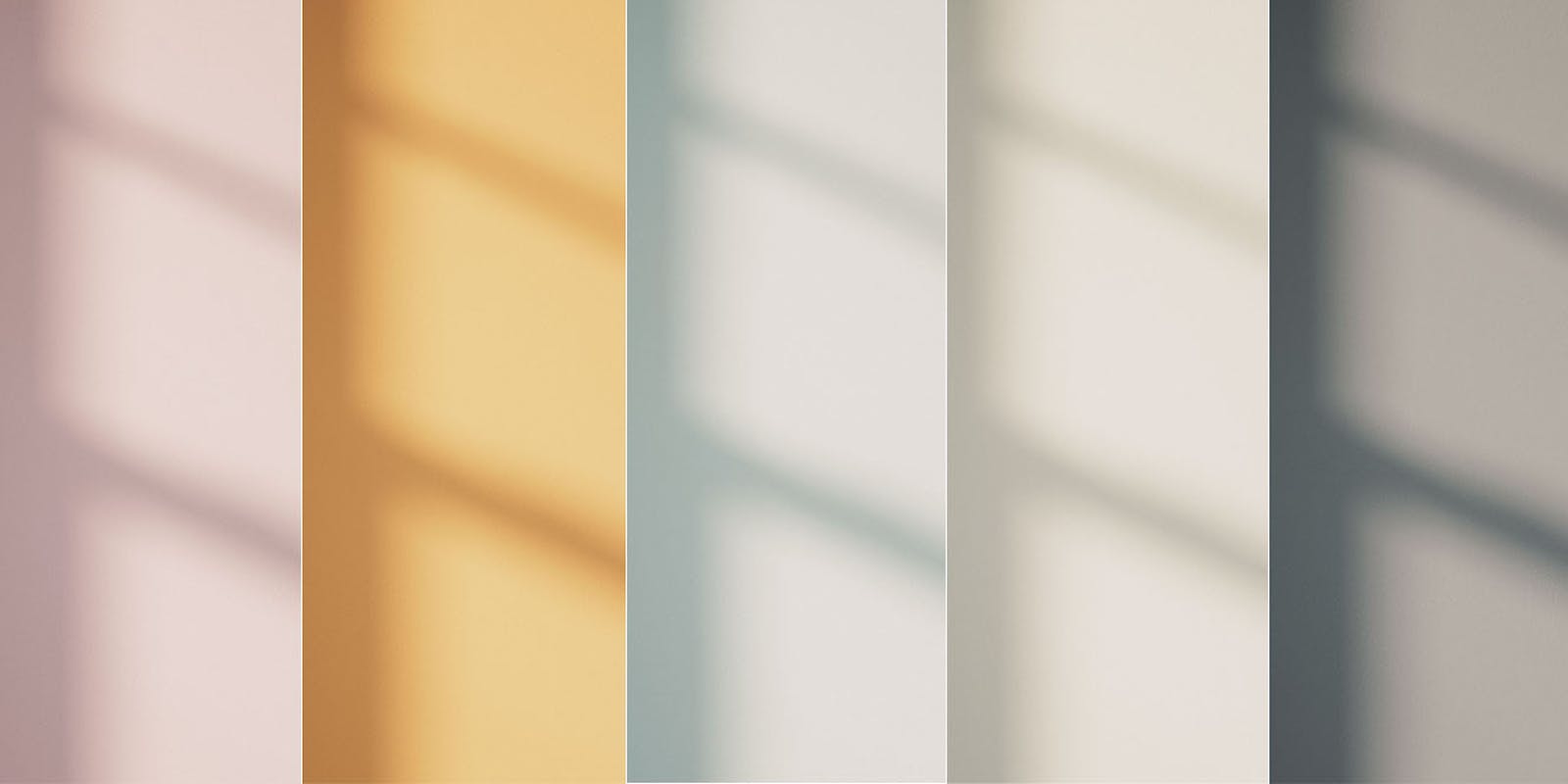 Calming, sometimes cooling, other times cocooning, but at all times easy-as-pie to blend into a room, that's grey for you. The most-searched for paint shade researched revealed at the start of 2020; and in another study, out of the three colours deemed most 'Instagrammable' of all, only one wasn't a shade of grey. But what about if you don't want to see grey go lone wolf in your scheme? Then read on for our colour expert Sam's summary of the five colours go with grey, best.
Understanding the colour grey
Grey is one of those 'colours' that is said to not actually be, a colour. Grey is a scale between white and black without any bona fide colours being added to it. True colours are those that can be created by blending any of the three primary colours, and no matter how much blue you put with yellow or the countless dabs of red you add, you're never going to get a grey. Hence why, if we're being picky, you'd say that grey is technically a shade rather than a colour.
"Grey on its own has a small impact on the colour world, but paired with other colours, grey can be the perfect backdrop"
But, let's be honest, most of us refer to it as a colour and in colour psychology, it's known as the colour of compromise. Solid, stable, calm, composed, but naysayers claim it's a cold and an isolating shade – not if you make it part of a more enigmatic palette, however.
Colours that go with grey: pink
Starting off softly, pink in pretty much every guise goes extraordinarily well with all 50 shades of grey (we're jest, there are seven in the Lick grey palette, nine if you include Greige 01 and Greige 02). Even the darkest greys are typically used like a neutral, and so adding a bit of blush here or a swash of bubblegum there (read up on the different sorts of pinks here) will provide lift and help your scheme to feel all the more warming and welcoming.
"A soft pink goes a long way with grey and can be used in many design genres with a little help from accent colours such as white, black, gold and wood elements."
So harmonious are pink and grey that you can almost pair any together. Two of the palest can become the best of pals (Grey 01 and Pink 01, for example will create the most delicate palette for the bedroom – talking of which, more bedroom colour palette inspiration right this way), but at the other end of the grayscale, charcoal greys (like Grey 07) suit the lightest pinks as much as pinkier pinks like Pink 03 and Pink 04.
Colours that go with grey: mustard
This colour duo is a favourite Mid-Century palette so if the Fifties are your thing, take note. The bumblebee tells us that yellow's natural companion is black, but not everyone wants such a buzzy colour scheme in their home. Enter grey, the more softly-spoken option that still has that lively, energising thing going on when it's put in a room with yellows buttery or sunny (remember yellow is one of those feel-good and uplifting hues) but is also 100% mellow – just what the doctor ordered.
"I'm a big fan of mustard and grey, especially when they carry the same level of hue like Grey 07 and Yellow 02. The balance is a match made in heaven."
In a living room, if you find yourself wondering what colours go with that grey sofa you just ordered, look to yellow, even if it's just as an accent against other greys and whites in the space. And if you're painting a nursery, consider custard cream Yellow 01 which works wonders against a whole host of greys from Grey 02 and Grey 03 to lavender-based Grey 06.
Colours that go with grey: muted blues
Grey feels like it should be a cool shade, but that's not always the case. Plenty of greys have warm undertones  – just look at Grey 04 or Grey 03 – and even those that have got a cool base – like Grey 01's sky blue undertones – can still feel like a cashmere soft hug. To continue that delicately-does-it feeling, pair these sorts of greys with muted blues (get down with understanding blues here) and you'll have yourself a very pretty palette indeed.
"When thinking of this combination, I feel the cosy vibes of a quaint country cottage coming on, full of wrap-around blankets and log fires."
Colours that go with grey: white
There's no harm in wanting to marry grey with another neutral —the king of neutrals if you will. AKA, white. What colours go with grey walls you ask? White. What paint colour will complement my grey bed linen? White. I have a white sofa and am wondering what colour might suit my floorboards? Grey. It works both ways.
"White goes with everything but styled together they can make a timeless appearance."
Remember that grey and white contrasts can be both strong and subtle. Grey 07 and White 01 are at polar opposite ends of their colour families so will produce the sharpest contrast – not quite monochrome, but close. Light and lovely Grey 02 with linen soft White 04 on the other hand tells a totally different story.
Colours that go with grey: grey
Yes, you read that right. Our final colour pairing for grey is, drumroll, grey. Colour buffs call this a monochromatic colour scheme where you work through the scale of a single colour if a serene scheme is the name of the game.
"Grey on grey has a sweeping effect and can be like marmite...you either love it or hate it. But if you get the shades right it can make for a beautiful space."
Back to that keyword – contrast. An all-grey colour scheme can fall a bit flat if you choose shades that are too close. Grey 02 and Grey 03 for example, both have the same sort of undertone (lilac and lavender) and a not too dissimilar level of intensity. But if you put Grey 03 with Grey 07 or Grey 02 with Grey 06 then you're onto something much more multi tonal and a million times more interesting. Who says you have to stop at two shades? Throw in some middle-ground greys and flex the whole colour family to achieve a very chic ombre effect.