The colour trends of 2021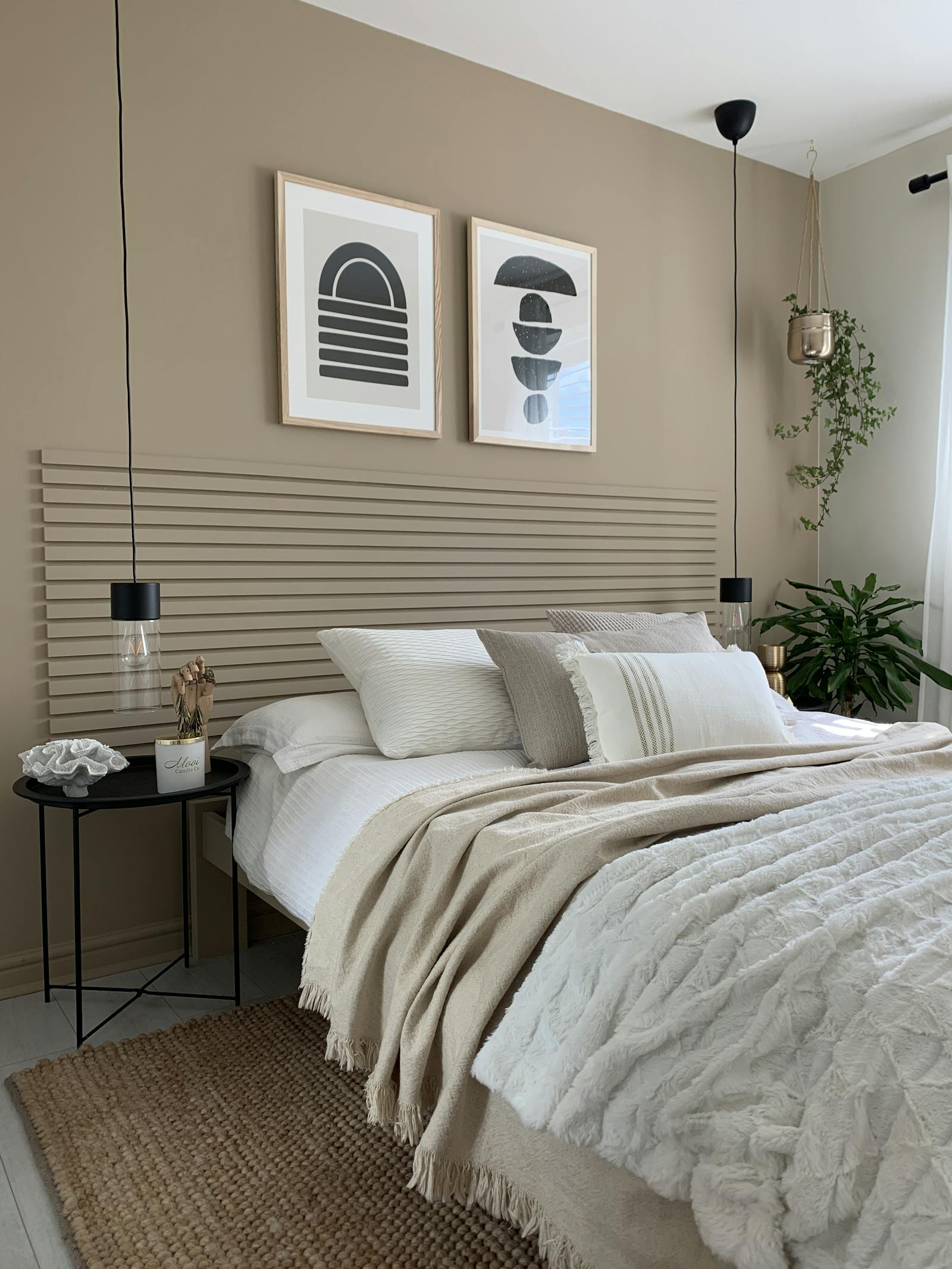 2020, what a challenging one you've been. But, as 2021 comes into view, the world looks onwards and upwards and talk of what's to come begins to unfold. Top of the topics in the world of interiors has to be colour trend predictions.

Looking back on the unrest that's been front and centre, surely the colours that need to come forward are those that will uplift, reassure and offer up a generous serving of positive vibes only. So which hues will lead the way? Which tones tout tranquility? And which shades will say, 'my home is my sanctuary' better than the rest? Three questions we put to Lick's Head Colour Specialist Tash Bradley as she reveals her colour trend forecast for the year to come…
2021 in two words: warm neutrals 
Earthy, wholesome, nurturing, nourishing hues are the ones to watch for the next twelve months – in a nutshell. Expect less grey and more brown and beige – colours that feel stable, grounded, warm and neutral.
Our homes have had to get used to being a place of serious work, rest and play as they've evolved into being the office, the classroom, and the playground (for grown-ups as much as for children). Meaning that we've had to think about which colours can translate to all of those scenarios? Which colours will will energise you enough through the 9-5, but then will help you kick back when the day's done? 
"As we struggle to find a line between work and home, beiges and greiges are predicted to take the spotlight in 2021. These easy-going colours are simple to style and offer the perfect backdrop for a home office, offering focus and calm as well as warmth and comfort, perfect for helping people transfer between work and play seamlessly," says Tash. 
Are you now spending a lot of time in a dark room and wondering which calming colours will work in it? Try Beige 01 or discover the best neutral paint colours to help tranform your space.
"Beiges and greiges are predicted to take the spotlight in 2021."

Tash Bradley
But there's no such thing as one shade of beige, and warm neutrals don't have to be restricted to the land of greige either. It's all about that base and getting familiar with which colours have a warm neutral character at their core. According to Tash, there are three possible paths to take to nail the 2021 trend, ranging from putty pinks to harmonising, balancing green.
Warm neutrals
Tash says: "These are the most unassuming, most easygoing colours of the lot and offer a fresh perspective on classic neutrals like cool or warm whites or greys that have reigned supreme for years now. They have such a comforting character but are instantly elegant too, and can modernise a space as much as adding a Georgian style of refinement in a period property."
Lick picks: any of the tones from our Beige (caramel soft Beige 01) or Greige palettes (like green-meets-grey Greige 01 and taupe-y Greige 02).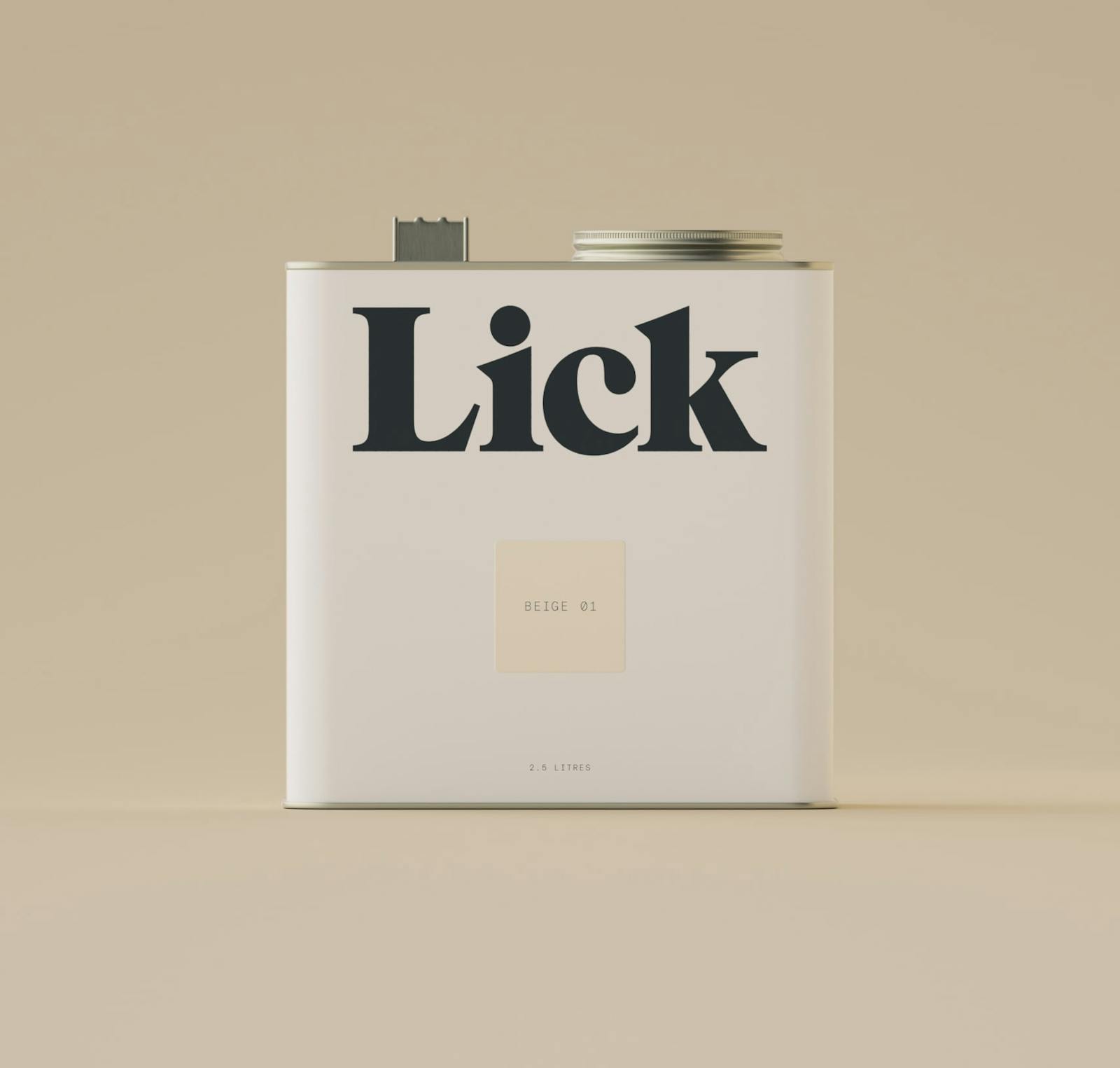 Beige 01, our light caramel with a subtle touch of yellow and grey, is a well balanced neutral that works in all schemes
Warm greens
Tash says: "Colours and decor which link back to nature and help to bring the outside in will be a big colour trend for 2021 with earthy pinks and greens expected to grow in popularity, especially in kitchens and living rooms. Feature plants have been enjoying their moment for some time now, thanks to their purifying qualities and representation of health and wellbeing, but this green-fingered trend is anticipated to be reflected in our wallpaper choices as botanical papers peak in 2021 – ideal for those who struggle to keep their actual plants alive."
Lick picks: pick any green paint from our palette, as they all have soothing yellow as one of their undertones. For the warmest green of all though, try Green 05 and for the one that links most closely to nature choose Green 03. Or for wallpaper, look to Botanical 03 that blends warm and oaty White 05 with Green 07.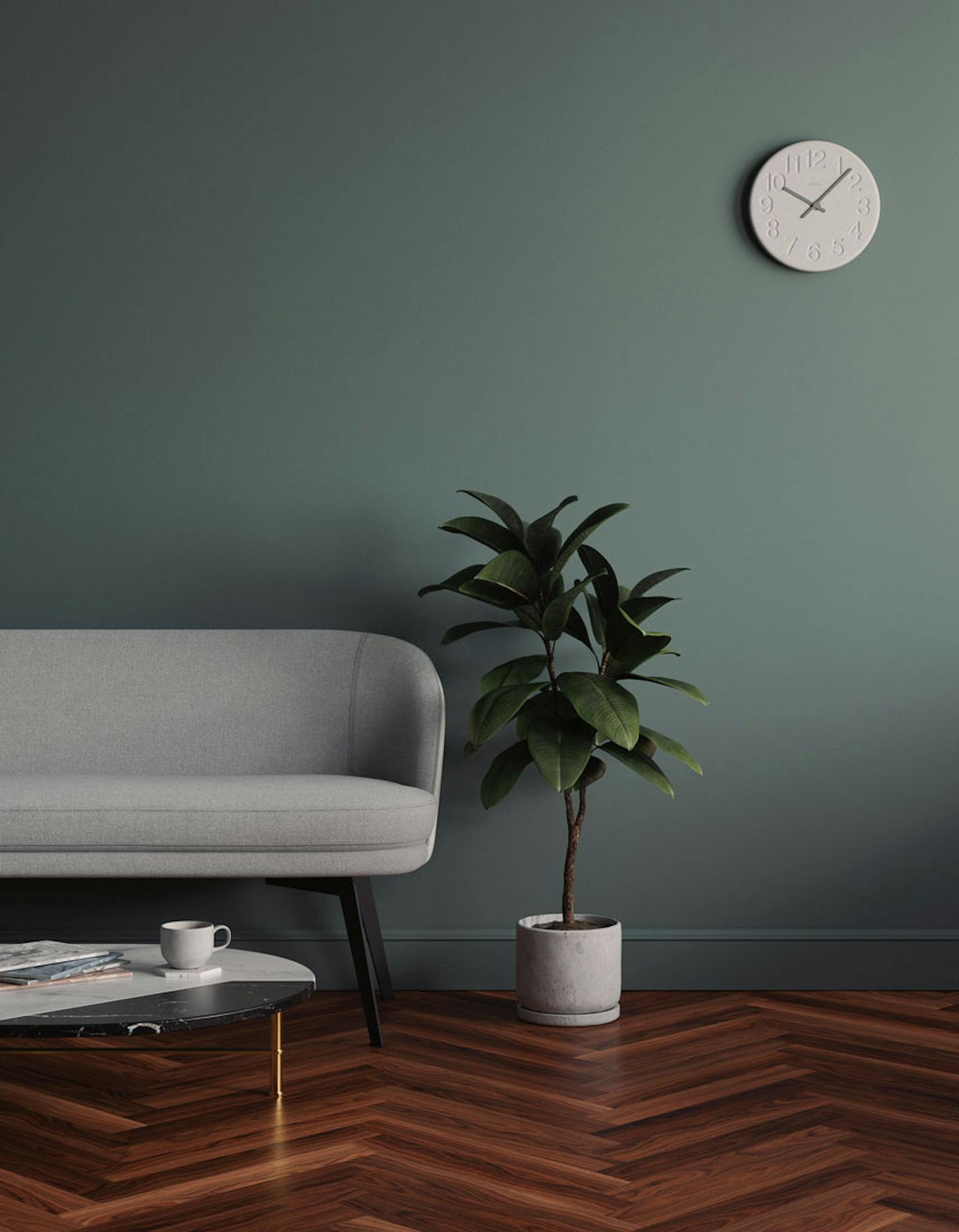 Nothing screams elegance more than our rich, smoky Green 03. Its subtle blue undertones add an irresistibly inviting deepness
Warm pinks
Tash says: "The secret of earthy hues is to look deep into where they stem from, such as clay-like reds that are deep and dusty rather than bold and crimson or brown-based pinks that are super serene in the bedroom. The reds in particular can be transformational in smaller rooms like bathrooms and cloakrooms where you can create a space that reassuringly hugs you back – something we could all do with right now. But colour doesn't ask for you to be socially distant so you can step right in and appreciate the embrace."
Looking for bathroom inspiration? Check out our modern small bathroom paint ideas.
Lick picks: Burnt umber Red 01 is incredible at making a space feel safe, but our light terracotta Red 03 paint is another option that is closer to terracotta with its gentle peach push. On the warm pink front, our go-to would be our newly launched Pink 04 —a muted, ballet slipper pink.
"Colour doesn't ask for you to be socially distant - so you can step right in and appreciate the embrace."

Tash Bradley