The best paint colours for bedrooms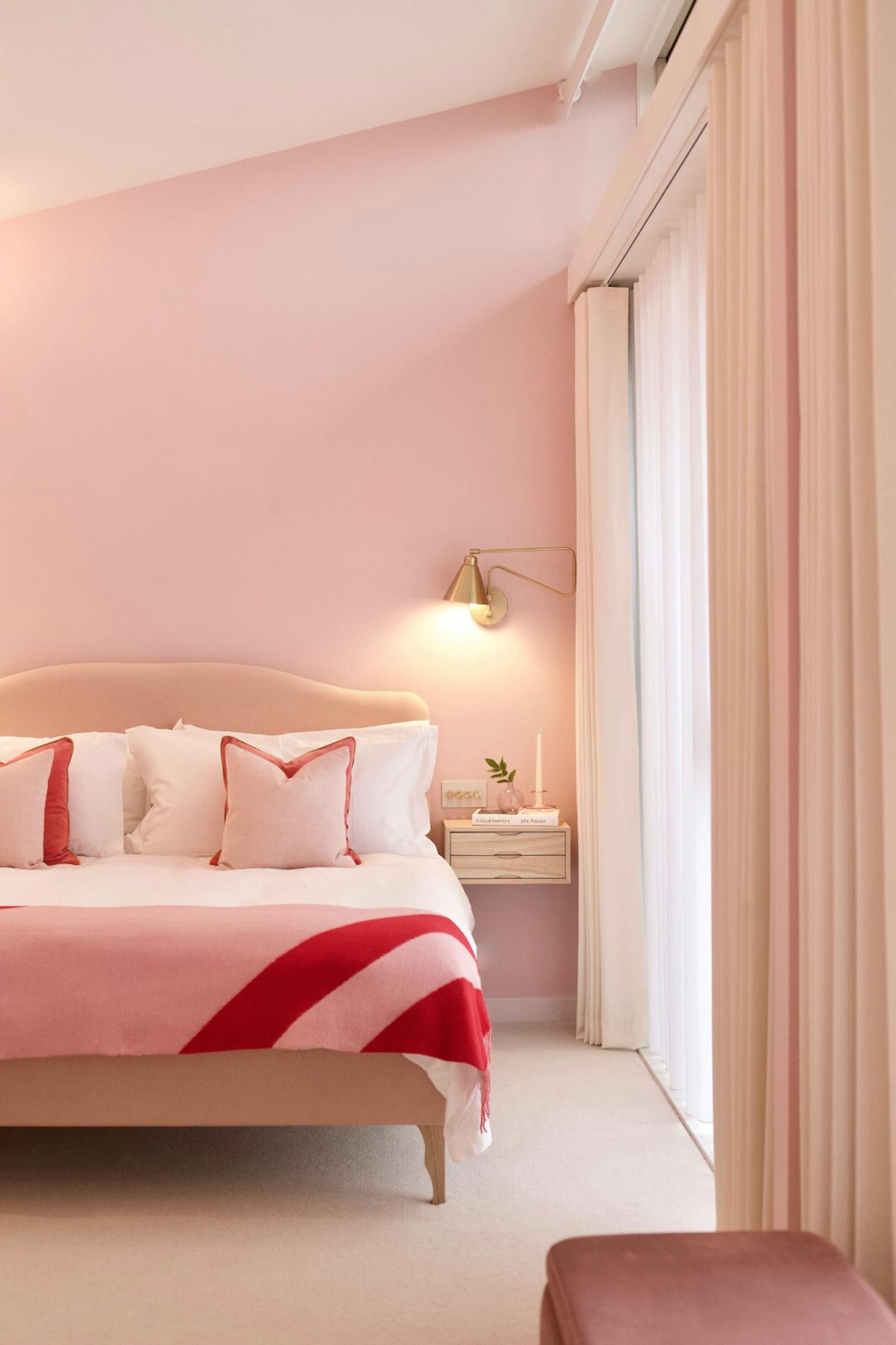 Want to wake up happy? Consider re-painting; room colour may be the source of your sleep troubles. In fact, 58% of Britons who have blue bedroom walls say they start every day feeling refreshed. According to a study by Travelodge, blue is the colour you should choose if you want to have a good nights sleep. If it's not quite for you, how about grey bedroom walls? Read on for a more in-depth look at bedroom paint colour.
The psychology behind bedroom colours
Did you know the paint colours of bedroom walls can affect our mood and lead to many restless nights? Apply the principles of colour psychology when you decorate, however, and you'll create a space for any occasion. We asked our colour consultant, Vanessa, to name the shades that promote healthy sleeping quarters. Along with opting for matt instead of glossy, let's look at some hues which can evoke certain emotions.
Blue bedroom walls for the best sleep ever
Collected and calm, blue is the colour that will create a soothing bedroom vibe. It's also a striking shade that works like a neutral and promises a night of restful sleep. Vanessa's go-to shades include Blue 05, Blue 06 and Blue 07. She also suggests balancing the rest of the room by introducing pale colours for bedding, furniture and the ceiling too.
Tonal teal
If you love the colour of blue but want to shake things up, teal is very on-trend right now. Teal for your bedroom walls will invigorate the space, it's bright but it's not too much. Try a tonal scheme by using different shades of this colour to create a cosy, cocoon-like feel. If you don't want to commit to an all-over colour, break up Teal 02 with blush pink soft furnishings and accessories.
White bedroom walls for a haven of calm
Far from boring, White 01 or White 02 bedroom paint will act as an all-over base. Because the walls are kept neutral this means you are free to play about with different textures and tones. Natural woods and prints with luscious plant life will inject interest and create a modern look. You can then mix things up depending on the season but this palette will ensure you'll always have a haven of calm.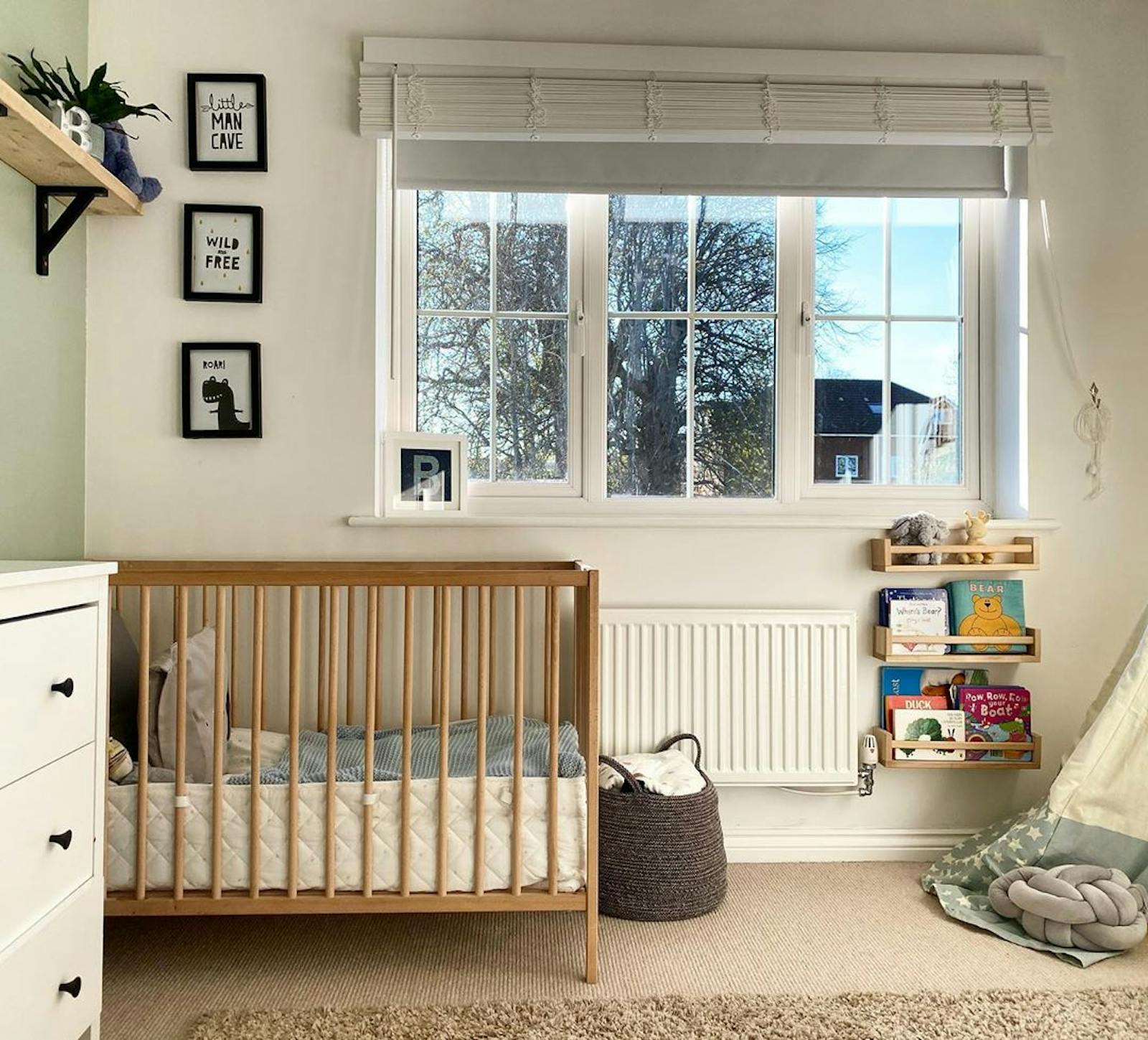 Because the walls are kept neutral it allows you to play about with different textures and tones, as shown by @e_binteriordesign
Muted bubblegum pink
Who said pink was just for the kids? Trust us, Pink 03 is a tried and tested bedroom shade. It's also a surprisingly versatile colour that promotes energy; you'll be bouncing out of bed in a morning.
Grey bedroom walls for a boutique hotel-like feel
According to Vanessa, our in-house colour consultant, grey is the best colour for bedroom walls. She recommends mixing a palette of the same colour for a boutique hotel-like feel, transforming your bedroom into a luxurious retreat. Vanessa says, ''My favourite colour scheme that I'm in love with at the moment is grey on grey from the ceiling right down to the flooring but it has to be a range of greys to layer it up'.' She recommends Grey 02, Grey 03 and Grey 06 for a bedroom with attractive appeal.